Contact F.a.b.u
Visit Website
F.a.b.u Facial Aesthetics Beauty You
, Abdominal-Sacral Masseuse
in London
Contact F.a.b.u
Website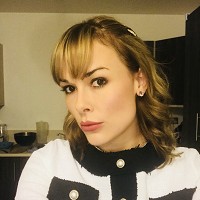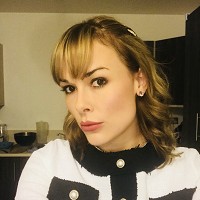 I have over 9 years experience to date in the Beauty profession, with the focus on providing advanced Beauty treatments and products to clients throughout the local area.
Background & Qualifications
nvq level 4 medical asthetics

nvq level 3 beauty therapistCertifications

2011 Core of Knowledge Laser Safety Training, St. Thomas Hospital 2010 Ecolite Intense Pulsed Light Laser therapy- Hair removal, pigmentation, acne and vascular skin conditions. 2009 Regim A Medical Aesthetics for treatment of scar tissue, stretch marks burns, Eczema, Psoriasis, Anti ageing, pigmentation, acne and vascular skin conditions. Renu Anti-Ageing Facial Course by Monu Skin Care 2008 Virtu Male Facial Course by Monu Skin Care 2007 Karin Herzog Skin Care and Spa products, Chocolate manicures, pedicures and f acials ,Hawaiian Lomi Lomi massage, Balinese massage, Thai Herb massage. Hopi Ear Candles Phytomer Skin Care and Spa products, Nemectron Noblesse Edit 400- Non Surgical face and Body machine. Dermalogica2002 Dermalogica Product Knowledge Course, Dermal Institute, Leatherhead
My Specialisms
We are waiting for the therapist to complete this information.
Approach to Therapy & How I Work
you enter my cosy and luxurious therapy room nestled in Chelsea SW10 aromatherapy candles fill the room with beautiful aroma.

Egyptian cotton towels and Leading spa brand "Aroma works" massage oils are carefully selected to suit your mood or

* I'm a young English, but experienced Massage and Beauty Therapist
who has worked in London's leading 5 star hotels and spas.

Before and After your massage you are invited to shower using spa branded toiletries.

60 mins £75
90 mins £95
120 mins £110 (120 mins massage includes Indian head and Thai foot pressure massage).

To make a booking please ensure you call and don't text.
...
Therapies & Rates
Please note the rates detailed below are there to give you an idea of the therapists standard rates, we strongly advise you contact the therapist for more detailed rates and any offers they may have.
| | | | |
| --- | --- | --- | --- |
| Therapy | Appointment Type | Rate | |
| Aromatherapy | In Person | £75 per 60 minutes | |
| Massage Therapy | In Person | £75 per 60 minutes | |
| Reiki | In Person | £75 per 60 minutes | |
| Indian Head Massage | In Person | £75 per 60 minutes | |
| Sports Therapy | In Person | £75 per 60 minutes | |
| Abdominal Sacral Massage | In Person | £75 per 60 minutes | |
| Relationship Therapy | In Person | Please Call | |
| Thermo Auricular Therapy (Ear Candling) | In Person | £75 per 60 minutes | |
Additional Rate Information
60 mins £75 90 mins £95 120 mins £120 (120 mins massage includes Indian head and Thai foot pressure massage). Please note I also offer a wide range of beauty and aesthetic treatments too including waxing, tinting, facials, chemical peels, micro needling, scar reduction, acne treatments, pigmentations removal
Contact F.a.b.u
Website