Contact Andrea
Visit Website


Andrea Harris
, Acupuncturist
in Wells
Contact Andrea
Website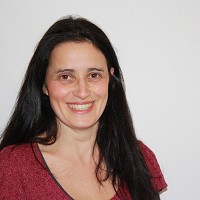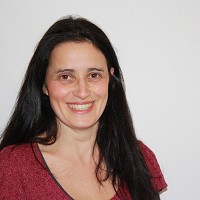 About me
What I offer
Safe effective acupuncture treatment for well being. I have been in practice for over 20 years and trained at the College of Integrated Chinese Medicine in Reading. I am a member of the British Acupuncture Council and am fully insured.

Needles
All needles are sterile, individually packaged and disposed of after single use. They are more like fine hairs than needles and very many people fall asleep with them in!

My interest
I have special interest in treatment of women at all stages: fertility, IVF assistance, PMT and menopausal symptoms. Acupuncture is also effective treatment for many other conditions including back pain, migraines, headaches, anxiety and insomnia.

My aim
Whilst acupuncture is known for treatment of conditions, my aim is always to treat the person not symptoms. I love the deep changes that can happen as people return to balance. Alongside symptom relief, to feel happy in oneself again, to sleep well and feel vibrant can be wonderfully transformative. When people get new perspective and find their own deep wisdom to heal, they automatically know the way forward. Acupuncture can be a tool to assist this process.

Other
I am also a trained spiritual counsellor and celebrant and have a background in nutrition.
My first degree was in philosophy and I love deep ponderings on the mystery of life!
Background & Qualifications
Licentiate in Acupuncture, 1998, trained at the College of Integrated Chinese Medicine in Reading for 3 years.
BAHons, 2-1 in philosophy.
Since obtaining my licentiate to practice, I have taken numerous cpd trainings in acupuncture. I always attend the annual acupuncture conferences, and like to update my knowledge with seminars throughout the year.
My Specialisms
I specialise in treatment of women at all stages of life. In particular fertility and menopause.
I love helping to bring babies into the world, and have a special interest in helping with IVF (having our own ivf baby!). ~
Acupuncture can be helpful at all stages of the fertility journey.

Acupuncture during IVF: I often use points to stimulate the pituitary gland, so increasing FSH levels and stimulating the ovaries.
Other points improve egg quality and thicken the lining of the uterus to help implantation of the embryo.
The beauty of acupuncture is that it can be used to relax and calm too, therby relaxing the uterus. This can be particularly helpful before transfer, to prevent cramping and contractions (so helping implantation).

Acupuncture can be very helpful during the menopause, especially for hot flushes, dryness, soreness, anxiety and disorientation. It is a huge transition that women make.
In Western medicine the focus is usually on estrogen being in decline at menopause. Symptoms of this might include
an increase in urinary tract infections (UTIs) and dryness/ soreness due to a thinning of the urethra.
mood swings.
hot flashes.
breast tenderness.
headaches or accentuation of pre-existing migraines.
depression.

In chinese medicine, we differentiate between hot and cold conditions (or yin/ yang dominance), so that treatment can be geared more to the person rather than the condition.
When estrogen is relatively lower than progesterone, as above, we would loosely describe this as 'yin unable to hold down the yang'. A major feature would be upward rising heat, maybe redness in the face or hot flushes, especially at night time. Acupuncture treatment/ herbs would be geared to nourishing and mositening, whilst calming the upward rising heat.

But projesterone and other hormones can also be in decline.
Symptoms of predominant projesterone deficiency might include:
weight gain
low libido, mood swings, and depression
breast tenderness, fibrocystic breasts
fibroids
gallbladder problems

The above would present more as a 'yang deficiency' picture. This would include some element of coldness, in spite of the hot flushes. Hot flushes may be day or night, often with feelings of coldness in between, possibly with the above symptoms too.
Acupuncture treatment would be geared to warming and moving, whilst reducing the upward flaring heat.



Approach to Therapy & How I Work
The initial consultation, diagnosis and treatment takes up to 90 minutes. I take time to to get to know you individually so that the treatment can be geared to you. Every person has a different presntation of whichever ailment they are presenting with, and treatment therefore is different.
I will ask you questions about your symptoms and overall lifestyle.
I will also take your pulse and look at your tongue (the tongue is a muscle and gives me information as to how fluids/ blood are circulating through your body).
Having made a chinese medicine diagnosis based on the information I have recieved, I will then ask you to lie on the treatment couch to receive acupuncture.
I treat clothed, asking you bare whichever body part I'll be treating.
I never do anything without explaining first and it's always ultimately up to you whether you would like me to proceed or not.

The acupuncture needles are stainless steel, single use, sterile and packaged before use. They are disposed of after use.
They are gentle, like fine hairs. Very many people fall asleep with them in, Treatment is very relaxing.

I will check your progress at each visit and base future acupuncture treatments on this.

People are individual and therefore response times do vary, however it is usually recommended to have a course of acupuncture treatments, say 6-8 sessions, in order to treat an ailment and ensure no reoccurence.
Many people come for top ups after this, monthly, seasonally or 6 monthly to maintain well being.



Therapies & Rates
Please note the rates detailed below are there to give you an idea of the therapists standard rates, we strongly advise you contact the therapist for more detailed rates and any offers they may have.
| | | | |
| --- | --- | --- | --- |
| Therapy | Appointment Type | Rate | |
| Acupuncture | In Person | £45 per 60 minutes | |
Additional Rate Information
Acupuncture. As of October, 2018, these are my rates: £70 for initial consultation, diagnosis and treatment (up to 90 minutes) £45 for follow ups (up to 60 minutes)
Contact Andrea
Website