Contact Andrew
Visit Website
Andrew Ogleby
, Acupuncturist
in London
Contact Andrew
Website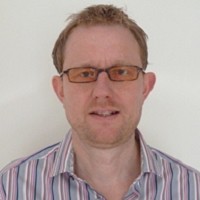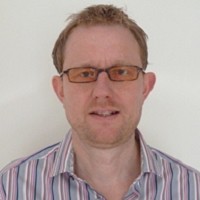 I am a fully qualified and widely experienced five-element acupuncturist who graduated from the School of Five Element Acupuncture (SOFEA). However, I began my studies in 2002 at the London College of Traditional Acupuncture (LCTA) and so possess a broad background in other acupuncture traditions as well.

In addition, I receive continuous professional development and completed a post-graduate excellence programme at the London Institute of Five Element Acupuncture (LIFEA - in association with the Kite Clinic). I was also one of the practitioners who took part in the King's Funded CACTUS study (Classical Acupuncture for Treating Unexplained Symptoms) with GP surgeries throughout London, run in conjunction with LIFEA and the University of Exeter. I also regularly carry out appointments in South East London.

Other than acupuncture, I have also completed a Kampo apprenticeship in Japanese Herbal Medicine, trained in the Martial/Health Arts for over 25 years and regularly practice Sahaja meditation.

Formerly, I also worked 10 years within Imperial College (Faculty of Medicine) as a central support manager/health & safety adviser. Prior to this I gained my degree in Nutrition & Sports Science from the University of North London.
Background & Qualifications
My initial interest in acupuncture came from looking for an alternative to what was being offered to help with the chronic tinnitus and debilitating, visually impaired migraines I was experiencing, both aggravated through stress and anxiety. As a result, of looking into Chinese Medicine and after receiving several appointments, I now virtually no longer experience migraines.

As for the tinnitus, even though I now know it can't ever be totally cured, the condition is at least drastically more manageable. Moreover, it was just such a huge relief to know there was a system of medicine that actually recognised the cause of tinnitus, allowing me to experience improvements without any adverse side effects.

I have experienced receiving various types of acupuncture, but for me, it has been five-element acupuncture that has achieved the most profound results on many different levels. This has been further increased by the introduction of Kampo herbal medicine, complementing the beneficial effects of acupuncture. Overall, this then provided the passion and conviction to study and put into practice what was taught, qualities that still persist and keep me constantly motivated.

Qualifications/Associations

Lic. Ac. Licentiate in Acupuncture

Kampo Apprenticeship (Japanese Herbal Medicine)

BSc (Hons) Nutrition & Sport Science

NEBOSH National Examination in Occupational Safety & Health
My Specialisms
Five element acupuncture is a more ancient form of Chinese Medicine based upon the elements of Nature i.e. those of Wood, Fire, Earth, Metal and Water. This also takes into account their interactions with each other and the philosophy that we are all made up of these same building blocks, with universal Qi providing the systems' energy source. So by ensuring your body becomes balanced through acupuncture, the optimal condition is then reached to allow natural healing to take place.

Five element acupuncture is generally not symptomatically based, but has the aim that by viewing the person as a whole and addressing the underlying cause of imbalance, all other symptoms will then in-turn become restored to their natural state. Thus working on many different levels, including physical and emotional.

Since becoming an acupuncturist and continuing post-graduate studies, I have become extremely interested in stress relieving and fertility related issues, especially as stress and anxiety can be the root cause of why a person may be unable to function according to how Nature intended, with infertility being one such example of this.

Moreover, it is for this very reason why five-element acupuncture can be particularly so successful, working with Nature, helping to restore harmony and well-being. Thus allowing couples, to be in the best condition by which they can then conceive, even if this is achieved through assisted means.

Lifestyle changes are also essential, as is ensuring the process remains a shared experience, whereby both partners make any necessary changes to do everything they can to try and conceive and maintain health. Similarly, it is recommended this also includes the introduction of Kampo (Japanese Herbal Medicine) to further help put the body into balance, whereby it is then able to function in a more natural way (see herbal)

Another important factor is aiming to reduce stress levels and unnecessary pressures that can prevent this from happening, as the aim should still ideally be for it to remain as enjoyable as possible, with the whole journey becoming a wonderful experience. Therefore, acupuncture can continue during and after pregnancy aiming to ensure everyone remains in the best of health. However, acupuncture can also greatly help couples deal with any emotional upset experienced throughout this whole process.

Five-element acupuncture aims to restore whatever is presented, no matter how big or small...
Approach to Therapy & How I Work
Acupuncture works through the minimal use of fine acupuncture needles shallowly inserted at specific locations throughout the body (otherwise known as acupuncture points). These points, act like a switch where Qi energy is accessed once activated by the needle. Points lie on channels or meridians, running up and down the legs, head and body, through which the energy then flows.

After being activated, the energy has the intent of promoting harmony and wellbeing as Qi flows to wherever it is required, bringing about the desired change, working on the levels of Body, Mind and Spirit.

Therefore, having acupuncture can also be thought of as like regularly experiencing the benefits of a good nights sleep or effects of a relaxing holiday, where the body is given space allowing it to heal itself, thus making you feel like 'yourself again' without any unpleasant side effects.

Empowering

Once energy starts to flow harmoniously, this can then empower a person to begin to make more beneficial lifestyle choices for themselves. For example introducing, in consultation with your practitioner, a programme of healthy eating, appropriate exercise and relaxation practices, such as meditation into your daily life. Similarly, during this time, the appointments themselves will be further enhanced through the formation of a productive therapeutic partnership with the acupuncturist.

Prevention Better than Cure

When a person's energy starts to feel in balance, acupuncture then becomes a matter of prevention rather than cure received in order to remain well, aimed at making adjustments as a kind of maintenance during each clinic visit.

This is especially of benefit during the change of seasons (related to each of the elements) and to harness the energy present during certain times of year with special relevance to each person.

Long Term

Overall, acupuncture can therefore go on indefinitely assisting with helping smooth out the natural ups and downs experienced throughout life. With special relevance for the use of this ancient form of Chinese Medicine being ironically to help combat the ever growing demands of modern living
Therapies & Rates
Please note the rates detailed below are there to give you an idea of the therapists standard rates, we strongly advise you contact the therapist for more detailed rates and any offers they may have.
| | | | |
| --- | --- | --- | --- |
| Therapy | Appointment Type | Rate | |
| Acupuncture | In Person | £40 per 60 minutes | |
Contact Andrew
Website