Contact Christie
Visit Website



Christie Rourke
, Acupuncturist
in Worthing
Contact Christie
Website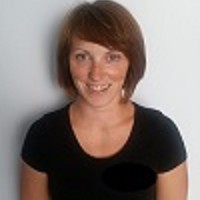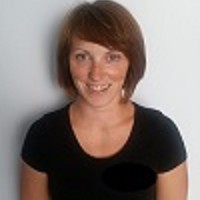 I run Bodywaves Sports Injury Clinic at Offington Osteopath Clinic in Worthing. From there I personally practice Muscle Activation using the BE ACTIVATED TECHNIQUE which looks at the body and how we compensate our movement patterns which leaves us open to injury and overuse. So, finding the source of these problems can help us recover from injury/pain/weakness in performance and improve general physical and emotional wellbeing. It can also prevent injury and help efficiency and recovery. The breath plays a big part in this and I teach meditation and breath classes and use this for corporate wellbeing also.

I am a Sports Therapist by training, and use Deep Tissue Sports Massage, Medical Acupuncture, Pilates (with a muscle activation twist!), Sports Injuries, Ultrasound, Muscle Activation, Manipulation and joint Mobilsation for injury treatment and prevention.

I have recently completed my YTTC200hrs in Yoga and adding this to the mix, I coach this 1:2:1 in house, online or at workshops. Follow me on FB BodywavesSportsInjuries and Instagram BodywavesYoga for workshops in Muscle Activation and Yoga workshops and classes.

Background & Qualifications
Sports Therapy Diploma and BSc (Hons) Degree 2:1
Medical Acupunture
Pilates Teacher (NVQ)
Be Activated (Be Activated Therapist - BAT)
Yoga YTTC200hrs Ashtanga and Vinyasa, Meditation and Pranyama (the science of breath)
Reiki Healing Level 1
Gymnastics Coaching Assistant
Basketball Coaching level 2
BCU level 2

My Specialisms
Sports Injury prevention and treatment
Muscle Activation for Sports Performance
Be Activated Therapy
Belly (diaphragm) breathing
Medical Acupuncture
Sports Massage/deep tissue work
Stress related/chronic pain problems
Rehabilitation
Pilates
Yoga
Exercise Prescription

Approach to Therapy & How I Work
I like to look at the whole person and find the source of problems. This way the patient can be educated in how to help themselves and prevent further or ongoing problems.

I have worked with teams such as London Towers Basketball Club and Worthing Thunder Basketball Team, Bognor Rugby club as well as helping at a Brighton Centre performance of their UK tour with Diversity the street dance crew (BGT winners!)

I gained clinical experience working in high profile clinics in Andover, Farnborough and Hove and have run my own clinic in Worthing at the amazing Splashpoint Leisure centre since May 2013. I recently rellocated the clinic to Offington Osteopath Clinic, Offington Lane, to work alongside a team of Osteopaths and my old friend and colleague Alison Fricker.

As a small, friendly, local clinic there we offer all aspects of healthcare and injury assessment, treatment, prevention, advice, rehabilitation and the most effective treatment to get you back to doing what you love as quickly and safely as possible.
Therapies & Rates
Please note the rates detailed below are there to give you an idea of the therapists standard rates, we strongly advise you contact the therapist for more detailed rates and any offers they may have.
| | | | |
| --- | --- | --- | --- |
| Therapy | Appointment Type | Rate | |
| Acupuncture | In Person | £44 per 45 minutes | |
| Massage Therapy | In Person | £48 per 60 minutes | |
| Massage Therapy | In Person | £35 per 30 minutes | |
| Clinical Pilates | In Person | £40 per 50 minutes | |
| Yoga Therapy | In Person | £40 per 50 minutes | |
| Sports Therapy | In Person | £48 per 60 minutes | |
Additional Rate Information
At the clinic our Sports Injury Sessions, Sports massage, medical acupunture or Be Activated sessions are priced as below... 60mins £48 45mins £44 30mins £35 Osteopathy is also available
Testimonials
Lucy on 09/06/2015
"Christie has magic hands! I always feel better after seeing her. She detects where the problems are before I even say anything and works hard to fix them. Her sunny personality makes the treatment even more enjoyable and I look forward to my visits. "
Contact Christie
Website