Contact Physiovineyards
Visit Website

Physiovineyards Physiotherapist Clinic
, Acupuncturist, Chiropodist, Physiotherapist
- Hertfordshire
Contact Physiovineyards
Website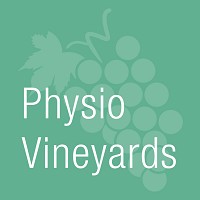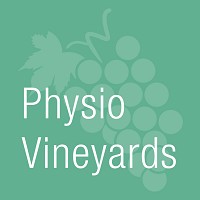 At physiovineyards we specialise in treatments for musculoskeletal problems, sports injuries, orthopaedic rehabilitation, back and neck injuries.

Are you one of the many people who suffer from pain? Perhaps you have chronic backache, headache, neck pain or are recovering from a fracture or sports injury. Alternatively, you could be frustrated by restricted mobility or feel that poor posture is hampering your general wellbeing. Maybe your lifestyle has changed as a result of an illness such as a stroke, or the onset of Multiple Sclerosis. You could be looking to avoid pain by learning about good posture during pregnancy or finding a rehabilitation programme following fracture, dislocation or surgery.

Physio Vineyards clinic is open to all, you don't need a GP's referral and you don't need to have a chronic condition. All you need is the desire to improve your life - to rid yourself of pain, to learn how to treat your body in a better way, to increase flexibility or to relieve stress.

We are approved by most major private health insurance companies, including AXA PPP, BUPA and Aviva. Physio Vineyards also has arrangements in place with various medico-legal companies and solicitors to provide immediate treatment for whiplash injuries as part of an insurance claim.

Physio Vineyards is located on the edge of Welwyn village in Hertfordshire. Our facilities are modern and purpose-built with a light, warm and friendly atmosphere. The treatment rooms are private and are equipped with all that is necessary for effective treatment. There is ample free parking and wheelchair access.

Why not put yourself in the hands of our trained physiotherapists. Contact us or book an appointment now.
Background & Qualifications
All the physiotherapists working at Physio Vineyards are qualified Chartered Physiotherapists. They are all members of the Health Professions Council (HPC) and of the Chartered Society of Physiotherapy (CSP).
Birgitte Dansie Physiotherapist

Brigitte represented her country as an international gymnast. She qualified in 1981 with a Diploma in Physiotherapy from Coventry University. Brigitte then moved back to her native Norway and worked in the main orthopaedic hospital in Oslo for one year and spent two years working in an independent sports injury clinic.

She returned to England in 1984 and set up the Outpatient clinic at the Spire Hospital, Harpenden. Her own independent clinic, Physio Vineyards, was set up in 1986 and has been running ever since.

Brigitte is a member of the CSP, AACP, Physio First and the ACPSM. She trained with the BCPA and attained Pilates teaching qualifications in 2001.

Her special interests are muscle imbalance and Pilates rehabilitation. She treats all musculoskeletal injuries including sports injuries and uses acupuncture. She also has an advanced CPD portfolio.

Esme Westcott Physiotherapist

Esme qualified in South Africa in 1989 with a BSc (Hons) Degree in Physiotherapy. After working in a government funded hospital for three years, she opened a private practice where she worked closely with the University Department of Drama and Physical Theatre, as well as with the local rugby club.

In 2000 Esme relocated to the UK. She worked at the Barnet and Chase Farm NHS Trust as a senior physiotherapist in the outpatient department for two years. Subsequent to that she has been in private practice, specializing in the treatment (and prevention) of musculoskeletal disorders. She is a member of the AACP and uses acupuncture as an adjunct to physiotherapy.

She enjoys an active lifestyle and her interests include running, cycling, swimming and weight training.

Nicola Nash Physiotherapist

Nicola qualified in 2001 with an (Hons) Degree in Physiotherapy, having trained in Sheffield.

She worked at the Luton and Dunstable NHS Trust where she covered all aspects of physiotherapy before specialising in musculoskeletal injuries. She later became a senior physiotherapist in the Outpatient Department, and worked at a GP's practice in Leighton Buzzard before joining Physio Vineyards in 2004. Nicola uses acupuncture to aid in recovery of injuries.

Rachel Thomas Physiotherapist

Rachel qualified in 1986 with a BSc (Hons) degree in Physiotherapy from the Royal London Hospital and North East London Polytechnic. She uses acupuncture, specialises in neurology and vestibular rehabilitation and undertakes the home visits for the practice. Rachel joined Physio Vineyards in 1997 after working in London, British Columbia and Munich.

Susanne Kjaervik Physiotherapist

Susanne qualified in 1996 with a BSc (Hons) Degree in Physiotherapy from Coventry University. She initially worked in paediatrics as a locum for a few years before taking up a post at Hemel Hempstead General Hospital where she worked as a senior physiotherapist, first in Orthopaedics and then in Musculoskeletal Outpatients.

Susanne moved into private practice in 2000 before joining Physio Vineyards in 2001. Susanne uses acupuncture to enhance an individual's treatment.

Susanne is a member of the CSP, AACP and Physio First.

Bally Lidder Physiotherapist

Bally qualified in 1993 with a BSc (Hons) degree in Physiotherapy from Wolverhampton University and in 2004 an MSc in Acupunture from Coventry University. She uses acupuncture and specialises in woman's health. Bally joined Physio Vineyards in 2008.
My Specialisms
Our team offers a variety of treatments including soft tissue massage, manipulation, mobilisations, exercise prescription, ultrasound, electrotherapy, biotherapy laser and acupuncture.

All the practitioners undertake regular courses to update and improve their skills and keep up-to-date with current treatment styles as part of their continual professional development.

Conditions we treat

Whiplash, neck pain and headaches
All types of back pain and sciatica
Pre and post-natal problems
Chest conditions such as asthma and chronic lung problems
Neuralgia
Joint pain, sprains and strains
Neurology - strokes, MS and facial palsy, spinal chord lesions
Osteoarthritis
Sports injuries
Post-operative orthopaedic rehabilitation
Vestibular rehabilitation and dizziness (Read more)
Women's health physiotherapy (Read more)
Approach to Therapy & How I Work
Testimonial

Almost 20 years ago a colleague of mine recommended I try Physio Vineyards for a work related lower back problem. Ditte Dansie took one look at me and immediately diagnosed a posture problem before even examining my back! I seem to remember her saying she used to be on the Norwegian Olympic gymnastics team so if anyone was going to know about muscles and tendons then she was my gal! The first set of exercises she gave me I still use today along with countless others that her fellow physiotherapists have shown me over the years.

When I go to Physio Vineyards for treatment, it's not just the physical pain that is identified and worked on. The sympathetic, genuine listening ear that you get when you explain what happened and how this is effecting your every day life is taken into account - it is absolutely vital. A caring ear is so important when you are the patient. "Am I listening or am I just waiting to speak...?!" They listen and remember, they care!

3 years ago I experienced a dreadful leg trauma having skidded badly on my front door mat. Lying on the living room floor for 45 minutes, unable to move, hot and cold temperature, crying and no doctor or ambulance coming (apparently I wasn't sick enough for an ambulance). I rang Physio Vineyards and Ditte immediately diagnosed what I'd done and gave me essential advice - priceless! I'll never forget that my physio "angel" to the rescue (brings tears to my eyes)!

As I've come to them with different injuries, I know that they will consider my previous physical history, not to mention stressful jobs along the way often contributing to the problem. They will tailor make my treatment and exercises for best outcome.

Thank you Ditte, Esme and Susanna for each bringing first class, motivating, positive treatment (not to mention wise advice). I can't recommend Physio Vineyards highly enough, I trust them implicitly and wouldn't consider going anywhere else.

Lisa G
Therapies & Rates
Please note the rates detailed below are there to give you an idea of the therapists standard rates, we strongly advise you contact the therapist for more detailed rates and any offers they may have.
| | | | |
| --- | --- | --- | --- |
| Therapy | Appointment Type | Rate | |
| Acupuncture | In Person | £40 per 30 minutes | |
| Chiropody | In Person | £35 per 30 minutes | |
| Physiotherapy | In Person | £40 per 30 minutes | |
Additional Rate Information
Prices First appointments or initial assessments (30 mins) - £45. Follow up physiotherapy sessions (30 mins) - £40. Home Visit (1 hour) - £67. Women's Health Consultation (1 hour) - £67. Women's Health Follow up (30 mins) - £40. Please note Self funding patients must pay at time of treatment Payments can be made by cash, debit/credit card and cheque All private insurance companies are invoiced on a monthly basis Different rates will apply to third party insurance claims Any excess on your policy will be due on your first treatment. All insured patients should give their insurance details and authorisation codes prior to commencement of treatment.
Contact Physiovineyards
Website