Contact Vibha
Visit Website

Vibha Kapoor
, Acupuncturist, Physiotherapist
- Harrow
Contact Vibha
Website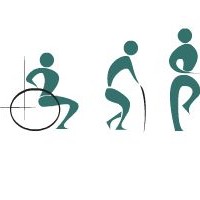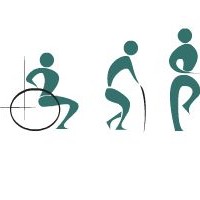 Who are we:

With more than fourteen years experience in NHS and private practice, Vibha has gained extensive specialist physiotherapy knowledge in both hospital and community settings. She is commited and passionate into the development of her clinical skills and adopting an evidence-based approach.
Background & Qualifications
Having worked in both NHS settings in Reading, Northamptonshire, Oxford and London, Vibha has gained extensive specialist experience in a variety of sessions.
These include: orthopaedics (trauma and elective surgery,) neurological rehabilitation; acute neurology, stroke rehabilitation, respiratory medicine including intensive care unit and high dependency units, elderly medicine, paediatrics (hospital, community and baby clinics,) musculoskeletal outpatients.

Qualifications include:
MSc in Advancing Physiotherapy at Sheffield Hallam University - currently ongoing
BSc Honours in Physiotherapy at Oxford Brookes University

Vibha has undertaken courses in Bobath concept, dizziness assessment including vestibular assessment and treatment level 1 and level 2, acupuncture, pain management, hydrotherapy, respiratory care, soft tissue mobilisation and mobilisations with movement to name a few.

Vibha is registered with the Health and Care Professions Council and is an active member of the Chartered Society of Physiotherapy, The Association of Chartered Physiotherapists in Neurology (ACPIN,) The Association of Chartered Physiotherapists Interested in Vestibular Rehabilitation (ACPIVR) and Acupuncture Association of Chartered Physiotherapists (AACP.)

She has a valid criminal bureau check (disclosure and barring service check.)
My Specialisms
Acupuncture, Arthritis, Back, neck, joints and muscles, Cardio-vascular / Respiratory, Hand therapy, Home visits, Hydrotherapy / Aquatic Therapy, Neurology inc Stroke, Multiple Sclerosis, Older people's care, Orthopaedics / Trauma, Pain management, Rheumatology, Vestibular rehab (balance,) Graded movement re training.
Approach to Therapy & How I Work
Where are we:

Vibha is based in Harrow, Middlesex and is able to travel within and around London, Hertfordshire and Middlesex. She provides specialist physiotherapy treatment for people in their homes but can also provide support and treatment in care homes throughout North and West London, Hertfordshire and others.

What do we do:

Specialising in Falls Prevention, Elderly, Neurological Conditions, Musculoskeletal Conditions and Sports Injuries

We work with you to provide individualised hands-on treatment working on what you want.

Appointments are offered at flexible times with availability on weekday evenings and weekends.

Reasonable rates

To book a consultation please contact us today on 07593 397789.
Therapies & Rates
Please note the rates detailed below are there to give you an idea of the therapists standard rates, we strongly advise you contact the therapist for more detailed rates and any offers they may have.
| | | | |
| --- | --- | --- | --- |
| Therapy | Appointment Type | Rate | |
| Acupuncture | In Person | £45 per 45 minutes | |
| Acupuncture | In Person | £60 per 60 minutes | |
| Physiotherapy | In Person | £60 per 60 minutes | |
| Physiotherapy | In Person | £45 per 45 minutes | |
Additional Rate Information
The first session lasts for 60 minutes and are charged at £60. All follow up sessions last for 45 minutes and are charged at £45. All sessions are carried out in your home. If you live more than one hour's drive (one way) from my location then the price above will be revised.
Contact Vibha
Website