Contact Daska
Visit Website
Daska Hatton
, Alexander Technique Practitioner
in London
Contact Daska
Website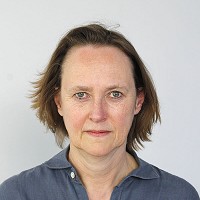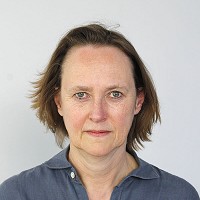 We come to know ourselves through our sensory perceptions of life, how the world affects us and how we move within it. Our bodies are a map of our histories, the narrative of our lives; they record the ways in which we were brought up, they chronicle our accidents and illnesses, our emotional experiences and our beliefs. They reflect the stories we tell ourselves, and the stories others tell about us.

Learn How to :

* Reduce the effects of Stress and Anxiety in your daily life

* Regain Balance in both Body and Mind

* Move from Tension and Rigidity to Freedom and Flexibility



Every Body Tells A Story - What's Yours?
Background & Qualifications
1998 Diploma Alexander Technique

2009 Diploma Cranio-Sacral Therapy

2014 Certificate Foundations in Counselling & Psychotherapy, CCPE

2016 Co-Author 'Every Body Tells a Story : A Craniosacral Journey

2017 Accredited Supervisor for Craniosacral Therapy Association UK

10 years Visiting Teacher Alexander Technique School. Queens's Park

3 years Council Member & later Trustee Craniosacral Therapy Association UK

3 years Post Graduate Course Co-Director

18 years Tai Chi practice: Qigong Teacher

Currently enrolled on Psychotherapy Diploma Course, CCPE

Professional Organisations:

The Society of Teachers of the Alexander Technique

Registered Craniosacral Therapist

Member Federation Holistic Therapies



My Specialisms
I have built up a reputation for being an expert in tackling disorders associated with stress, depression and anxiety.

I work with Craniosacral Therapy to allow a much needed sense of stillness and quietness within and with the Alexander Technique to show you how to use your body with less tension to regain a sense of freedom.

Craniosacral Therapy is one of the most effective methods of reducing stress. Through the lightest of touches you may start to feel your body unwind and begin to be able to release long standing patterns of tension

The Alexander Technique quite simply says that the way that you use your body affects how it works, or to put it another way, use affects function. It is not a treatment as such but a series of lessons enabling you to explore how your body works.

Approach to Therapy & How I Work
One of my first tasks is to invite you to be aware of how your body actually feels.

I start by looking at how stress is affecting you, both physically and mentally. The next step is to start the process of releasing it.

I teach you :

- How to learn ways of coping : we can't necessarily deal with the external circumstances but we can start to learn ways to release excess tension

- To begin to learn how to resource yourself so that you are more able to deal with the ups and downs of life

- To learn how the body and mind are connected as this is a two way bridge, start to calm the body and see how this in turn allows the mind some peace

Therapies & Rates
Please note the rates detailed below are there to give you an idea of the therapists standard rates, we strongly advise you contact the therapist for more detailed rates and any offers they may have.
| | | | |
| --- | --- | --- | --- |
| Therapy | Appointment Type | Rate | |
| Alexander Technique | In Person | £75 per 60 minutes | |
| Craniosacral Therapy | In Person | £75 per 60 minutes | |
Contact Daska
Website