Contact Beth
Visit Website



Beth Cox
,
in Swansea
Contact Beth
Website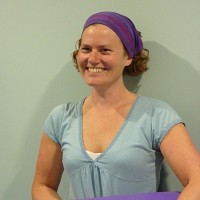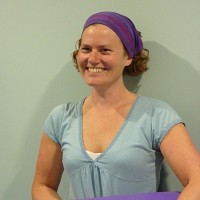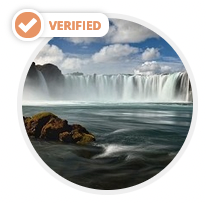 I teach personalised yoga to meet the needs of a wide variety of people through individual lessons. My objective in teaching is to help others gain improvements in health, mobility, fitness and clarity of the mind, through their practice.

Individual lessons can be tailored for therapy, to maintain your health or to develop your own yoga practice at home.
Background & Qualifications
I have been teaching yoga since 2010, I currently teach in Swansea.

I have experience of teaching students with a variety of health conditions including back pain, postural issues and tension, arthritis, stress, amongst many other conditions. I have also taught and continue to teach students who are aiming to maintain or improve their health by following and developing a personalised regular yoga practice.

I hold the following accreditations:

cYs (Centre of Yoga Studies) Yoga Teacher and Yoga Therapy Practitioner Diploma. (500hrs)
BWY (British Wheel of Yoga) National Governing Body Associate Yoga Teacher status
CNHC (Complementary & Natural Healthcare Council) Registered Practitioner
EUFNY (European Union of Federations of Yoga) European Teacher Registration.
cYs (Centre of Yoga Studies) Yoga in Pregnancy Teacher
cYs (Centre of Yoga Studies) Sound and Yoga Chant Teacher
cYs (Centre of Yoga Studies) Workshops: Foundational Level One Yoga Teacher
Alpha Safety Training. Emergency First Aid at Work - Nov 2013
My Specialisms
Designing and teaching bespoke yoga practice for you to work with at home. I can design developmental practices for students wanting to progress their personal practice; a maintenance practice to protect your health; or a therapeutic practice to help you manage a health condition or recover from an injury or illness.
Approach to Therapy & How I Work
What you can expect in an individual yoga lesson:-

You will be taught a personal yoga practice, which is designed for your needs, to follow regularly at home.

The practice can vary in length, depending on its role and how much time you are able to make available. Typically, I would suggest a practice around 25 minutes to begin with.

I offer a free 30 minute yoga consultation where we will have an opportunity to discuss your needs, personal goals and ways you can establish a consistent home practice.
Therapies & Rates
Please note the rates detailed below are there to give you an idea of the therapists standard rates, we strongly advise you contact the therapist for more detailed rates and any offers they may have.
| | | | |
| --- | --- | --- | --- |
| Therapy | Appointment Type | Rate | |
| Yoga Therapy | In Person | £35 per 60 minutes | |
Additional Rate Information
First 30 minute consultation is free, after which there is a slide scale of fees according to the length of the appointment.
Testimonials
Tracy Chandra on 02/03/2016
"I started Beth's yoga class back in 2011 when I was pregnant with my first child. I had a bad back during pregnancy and my doctor suggested yoga. It worked really well and reduced the pain/uncomfortableness, it also helped me prepare for labour. Beth was really supportive and professional. Within the class she adapted poses specific for me and always ensured quality of sessions.

After having my two children close together my back was quite bad and a scan revealed bulging discs. My core was very weak. Not the best move but I decided to run the Cardiff half marathon and while it was fantastic it wasn't good for my back! I injured myself badly and contacted Beth for private therapy sessions, which I started end of 2014.
It's been fantastic, as usual Beth has been supportive, professional, knowledgable and has put together tailored sessions for me, they have been at the right level and pace, Beth also integrated what my physiotherapist was saying. I went from being in pain all the time, having spasms, not having much movement and certainly not being able to do my sporting activities to now being back in my gym classes, no pain relief, no spasms and movement is a lot better. My inner core is a lot stronger and flare ups get further apart and don't last as long. I am continuing my 1:1 therapy as I want to get more flexible, stronger and continue strengthen my back. I want my flare ups to continue to get further apart.

Thanks for everything Beth
Tracy Chandra "
Stephanie on 08/03/2016
"If you just want to learn yoga properly or if like me you are suffering with Chronic back pain, or both, then Beth is a fantastic person to help you. She has developed a daily practice for me that really helps to address the core problems I have, and I really can't believe the difference it has made. Plus she is lovely, supportive and kind!"
Liz Eastwood on 15/03/2016
"I started yoga therapy with Beth in summer 2015 , 2 years after a disc injury to my back which had left me with ongoing discomfort. I had tried some yoga classes previously along with physiotherapy exercises but was having fairly frequent flare-ups and diminishing confidence in how far I should be pushing my body to rebuild strength vs fear of further injury. In private therapy with a tailored home practice Beth has helped me massively, showing understanding of both the physical and psychological aspects of injury recovery, which has enabled me to gradually build back both lost confidence and range of motion at my own pace. She has a warm, engaging and reassuring manner and I have now built sufficient confidence to enable me to join her classes in addition to continuing individual yoga therapy."
Contact Beth
Website