Contact Derek
Visit Website

Derek Williams
,
in London
Contact Derek
Website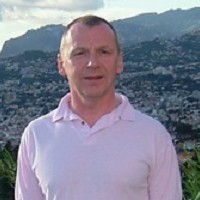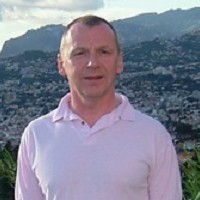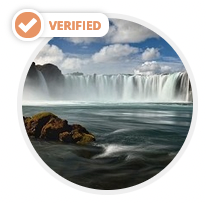 I am a UKCP accredited psychotherapist and work "integratively" i.e. not limiting my approach to one school of therapy. This ensures that my approach is unique for each client. My various qualifications coupled with recent past experience of working as a solicitor in the City of London enables me to work with clients in an innovative and creative fashion.

I also provide supervision for psychotherapists as required by the BACP and UKCP see my website at www.psychotherapy-supervision.co.uk for further details.

I work with both individuals in one to one therapy and with couples in couple or relationship counselling. Further information is available on my website www.psychotherapy121.com

In therapy we will address both the conscious element of personality to assist appropriate behavioural changes and the unconscious, to understand the reasons for feelings, thoughts and behaviours. In that way you will be able to contemplate change or growth in a balanced and appropriate way for you.

In the past I have worked as a volunteer with various mental health, sexual health and minority organisations providing both long and short term psychotherapy and counselling. In addition I am a trustee and director of a small charity which provides low cost psychotherapy for those unable to afford the cost of private treatment. Prior to qualification as a psychotherapist I was a partner of and departmental head to a firm of Solicitors in the City of London and so have personal experience of working in pressured and stressful environments. Many of my clients are drawn to work with me because they work in similar environments resulting in high levels of stress. I have a particular interest in the balance of work and personal life and how work stress can cause tension within the inidividual.
Background & Qualifications
Qualifications: I hold an M.A. in psychotherapy from the University of Northampton, a post graduate diploma in Transpersonal and Integrative Psychotherapy from the Centre of Counselling and Psychotherapy Education (CCPE); a Diploma in Clinical Hypnotherapy from the London College of Clinical Hypnosis (LCCH), a Diploma in Supervision (CPPD), a Diploma in Gender and Sexual Minority Therapy, I have a degree in law (LLB), I previously worked as a Solicitor and partner in a large City of London law firm for many years before retraining. I adhere to the rules of professional conduct for UKCP, BACP and BSCH. I firmly believe in continuing education and attend specialised courses on a regular and frequent basis.

Professional Bodies: I am a registered member of the British Association of Counselling and Psychotherapy (MBACP), am registered and accredited as a Psychotherapist (and also a registered Supervisor) with the United Kingdom Council for Psychotherapy (UKCP). Aditionally I am a full member of the British Society of Clinical Hypnosis (MBSCH).

Experience: In addition to my private practice as a psychotherapist I also worked with the NHS in a secure mental health unit in south London facilitating group work for patients. I am a trustee and supervisor for a mental health charity that provides psychotherapy for individuals who are unable to afford private fees and undertake assessments of some cients for that organisation.


My Specialisms
Some of the issues that I work with are listed below from stress through anger management to drug and alcohol abuse:

Work related stress
Conflicts between work and private life
Low self esteem
Lack of confidence
Redundancy
Bullying
Depression
Anxiety and generalised anxiety
Stress
Changes in behaviour
Anger and anger management
Relationship issues
Family Issues
Issues arising from divorce or separation
Sexual orientation
Issues related gay, lesbian and bi-sexuality
Sex addiction, sexual and psychosexual issues/problems
Internalised self dislike
Homophobia
Conflict resolution or mediation
Phobias
Personal development and growth
Bereavement or loss
Addictions
Drug, alcohol or other substance misuse
Lack of motivation
internalised self-dislike

My clients include many who work in the City or other high pressure environments. I also work with members of the LGBT/GSM community, particularly people who experience a tension between their work/home environment and the fact that they are lesbian, gay, bi or trans.

If you are interested in finding out more about any of the above or others please visit to the page called "Issues" on my website at www.psychotherapy121.com
Approach to Therapy & How I Work
It is of vital importance for you to be listened to in a strictly confidential, secure and safe setting so that issues can be analysed, understood and then appropriate solutions identified as quickly and appropriately as possible. In order to ensure that there is maximum confidentiality I always put in place safeguards some of which are outlined on my website www.psychotherapy121.com (the pages called "Dual Relationship" and the "Contract" give an outline of those procedures). If additional safeguards are needed then these can be discussed at our first meeting. Both my two primary consulting rooms are quiet and tranquil whilst still being convenient for the prime commercial areas in the City and West End.

My aim is to assist in enabling you to make informed decisions about issues you face whilst providing tools for you to use so that the problems associated with those issues may be managed or reduced. In this way you should then be free to choose the course you take in life without being "pushed" in any particular direction. I firmly believe that awareness of why and how we behave or make decisions enables us to have choices so that we are then able to take decisions and modify our behaviour in our best interests when it is appropriate for us to do so. I work integratively which means that I do not restrict myself to any particular psychological modality.

Therapies & Rates
Please note the rates detailed below are there to give you an idea of the therapists standard rates, we strongly advise you contact the therapist for more detailed rates and any offers they may have.
| | | | |
| --- | --- | --- | --- |
| Therapy | Appointment Type | Rate | |
| Psychotherapy | In Person | Please Call | |
| Psychotherapy | Skype/Telephone | £65 per 50 minutes | |
| Counselling | In Person | Please Call | |
| Counselling | Skype/Telephone | £65 per 50 minutes | |
Additional Rate Information
My fees for face to face psychotherapy vary depending on the time of day that regular sessions are agreed on. The fee range is currently between £65 and £75 per session. The current fee for the first session is £50. All skype sessions currently carry a fee of £65 per session. Fee levels are reviewed regularly and so clients should check my website at www.psychotherapy121.com for the current fees applicable.
Contact Derek
Website