Contact Eva
Visit Website

Eva Kokavcova
,
in London
Contact Eva
Website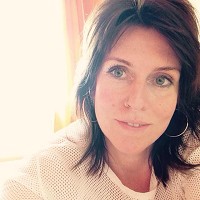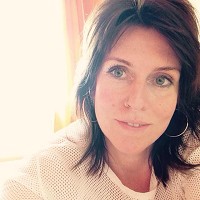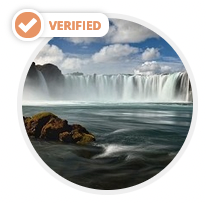 I am experienced /10 years/, fully qualified and insured Hypnotherapist, Quantum and Energy Psychic Healer.

I offer assistance with helping individuals re-connect to their own Inner Wisdom. I assist those who are ready to fully awaken to remembering who they are and to their life's purpose. Deep and meaningful healing and awakening, on many levels, is available to those who are open. My guidance and healing work includes: Quantum Healing Hypnosis Tenichque,Past Life Regression,Future Life Progreson Therapy,Curative Hypnotherapy,EFT,Reiki,Chakra,Crystal Healing,Psychic and Tarot Card Reading,Indian Head Massage,Hot Stone Massage,Swedish Massage,Lymphatic Drainage Massage,Deep Tissue Massage,Ayurvedic/Hot Oil Massage,Reflexology.

Background & Qualifications
I am Certified and fully insured Hypnotherapist (by BSY Group Devon), Quantum Healing Hypnosis Technique Practitioner (by Dolores Cannon), Advanced Past Lifer Regression Therapist (by PLTA - Past Life Therapy Association), Reiki Healer 1,2 level and Psychic Reader, member of IPTI (Independent Professional Therapists International), EFT Practitioner 1, 2 level by The EFT Training Centre with Peter Donn in accordance with AAMET guidlines, Massage Therapist by Healing Alternatives Workshop by M.Ramchandami.

My Specialisms
I offer the most advanced technique for different health issues - Quantum Healing Hypnosis Technique (QHHT). This method can heal almost any problem if this is not the part of person's soul contract for this life lesson, which must be experienced in this particular way as the implication of karma.
The conditions which can be treated are: Stress, Anxiety and Depression, Fears and Fobias, Physical Conditions, Behavioural Problems, Bad Habbits (Stop Smoking, Weightloss, Nail Biting...), also these health issues has been reported to be has been reported to be healed: Cancer, Cartilage between joints, AIDS, Heart conditions, Deteriorated livers, Damaged kidneys, Open flesh wounds, Migraines, 20/20 vision, Diabetes, Intestinal problems, Lower and middle back problems, Neck and shoulder pains, Lung associated problems, Skin problems.
I also offer other holistic healing techniques: Emotional Freedom Technique (EFT), Curative Hypnotherapy & Reiki.
Approach to Therapy & How I Work
On contrary to other common hypnotherapeutic methods, QHHT introduces the individual into the Somnambulistic state of trance through deep relaxation and visualization. Somnambulistic state is nothing unusual in your daily life: everybody is experiencing it shortly before waking and just before falling asleep. At this level of trance, "Higher Self" is contacted and communicated with. This part of ourself, which is always present with us just below the surface of our conscious mind and ego, gives the therapist the access to past lives and can even perform instantaneous healings if it does not interfere with the goals of our lifetime.
Your "Higher Self" only provides information that you are meant to receive at this very time. The healing may be done instantly or its effect will continue for days, weeks and even months after your session.
Therapies & Rates
Please note the rates detailed below are there to give you an idea of the therapists standard rates, we strongly advise you contact the therapist for more detailed rates and any offers they may have.
| | | | |
| --- | --- | --- | --- |
| Therapy | Appointment Type | Rate | |
| Aromatherapy | In Person | £45 per 60 minutes | |
| Hypnotherapy | In Person | £55 per 60 minutes | |
| Massage Therapy | In Person | £40 per 60 minutes | |
| Reflexology | In Person | £40 per 50 minutes | |
| Reiki | In Person | £40 per 60 minutes | |
| Emotional Freedom Technique | In Person | £40 per 50 minutes | |
| Indian Head Massage | In Person | £25 per 30 minutes | |
| Crystal Therapy | In Person | £40 per 60 minutes | |
| Regression Therapy | In Person | £85 per 120 minutes | |
| Healing | In Person | £60 per 120 minutes | |
Additional Rate Information
Prices Quantum Healing Hypnosis 3-4 hours £120 Past Life Therapy 2 hours £85 Future Life Progression 1,5 hou£65 Chakra Balancing Healing £40 /1 hour Tarot Reading £40/ 1 hour Palm Reading £20/ 1/2 hour
Contact Eva
Website