Contact Jenny
Visit Website

Jenny Swan
,
in Horsham
Contact Jenny
Website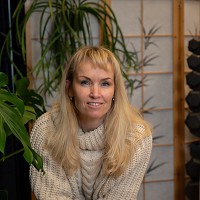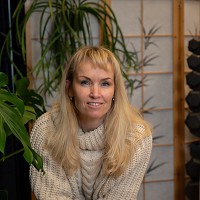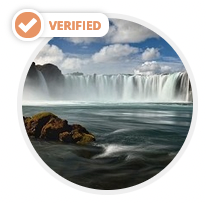 I started my professional life as a Solicitor while teaching fitness on the side.
When I married and had my 3 children, I added the Personal Training and the Sports Massage. Finding that I had a fascination with the human body and a hunger to really help people, I found a Course where I could study Chinese Medicine on a part time basis over the years whilst working so I could keep my business and learn and grow on the job!
Chinese Medicine is constantly amazes me because of the huge range of problems it can treat successfully! I also love that it treats the individual as a whole person and every treatment is unique to them. Every day is an adventure for me as I meet new people to help.
Tuina massage therapy takes Sports Massage to a whole new level. This therapy is what is used in the Chinese Hospitals in the place of Osteopathy and Physiotherapy. In my view it is as effective, if not more - I'm open to a challenge!
Chinese Acupuncture is the perfect partner to the bodywork where necessary to get the job done. I regularly use it on myself and my family with amazing results. My children no longer have any time off school ! Acupuncture treats everything from the common cold, throat infections, injuries to the more serious problems such as depression, OCD, MS, Arthritis. You name it - by a Western name but the Chinese have a different (and deeper) way of diagnosing problems and sorting them out. They treat the problem at a deep molecular and chemical level to rebalance the whole system thereby treating the root of the problem as well as the actual issue.
I now find I can treat 99% of problems that walk through my door.
I continue to study and spend 2 years studying Western Osteopathy with the London School of Osteopathy and Health Sciences to achieve a Diploma in Manual Osteopathy.
I have recently embarked on study Chinese Herbal Medicine which is a 3 year Course - I will be visiting China in 2020 to spend some time in the hospitals there as part of the Course.
I thoroughly enjoy my work and look forward to meeting new clients and continuing to help current ones!
Background & Qualifications
Training:

Law Degree
LPC Legal Practise Course
Qualified Solicitor
Personal Trainer
Sports Massage Practitioner
BHC Master Tuina Therapy (Medical Massage and Manipulations) Practitioner
BHC Traditional Chinese Acupuncture
Microsystems Auricular Acupuncture
BHC Certificate Electro Acupuncture
Trigger Point Medical Acupuncture (Western)
BHC Diploma Traditional Chinese Medicine
BHC Diploma Sports Injury Massage, Maintenance & Rehabilitation
Certified On-Site Practitioner
Certified Ultra Sound Practitioner
Enrolled on International Osteopathic Course
Student of Chinese Herbal Medicine

Governing Bodies:
Acupuncture Acutherapy Council

Registered with:
Horsham District Council

My Specialisms
I specialise in being able to help people recover from debilitating conditions and through using different modalities enabling them to fully rehabilitate.
Approach to Therapy & How I Work
I have a lovely Studio in my garden where I work from. It is light and airy and befits my work. I have created a fountain area outside so clients can listen to the music of water as they receive their therapy! They tell me it's very relaxing.
My approach is to bring a warm, gentle and accepting approach to every client. I try to provide a non-judgemental place of safety where we can explore what the problem really is and then treat it together.
I do expect my clients to take responsibility for their own bodies and take care to explain what I understand about what their problem is and how it has developed over time. I then give them "homework" usually between sessions so they can work on helping themselves to recover.
There are some people that stay with me for Pilates, Personal Training and/or maintenance massage and Acupuncture over the long term but where people come for a particular problem, my goal is to fix them so they can move on and be well.
I am blessed in that I have so many methods I can use to help people so if one doesn't work, I switch to another.
I bring all that I know to each session and don't separate them all out so one session could potentially involve massage, manipulations, some movement or stretching and Western or Chinese Acupuncture depending on what is needed to get the job done!
Therapies & Rates
Please note the rates detailed below are there to give you an idea of the therapists standard rates, we strongly advise you contact the therapist for more detailed rates and any offers they may have.
| | | | |
| --- | --- | --- | --- |
| Therapy | Appointment Type | Rate | |
| Acupressure | In Person | £55 per 60 minutes | |
| Acupuncture | In Person | £55 per 60 minutes | |
| Massage Therapy | In Person | £55.5 per 60 minutes | |
| Clinical Pilates | In Person | £55 per 60 minutes | |
| Manual Lymphatic Drainage | In Person | £55.5 per 60 minutes | |
| Pilates | In Person | £55.5 per 60 minutes | |
| Sports Therapy | In Person | £55 per 60 minutes | |
| Myofascial Release | In Person | £55 per 60 minutes | |
| Fascial Stretch Therapy | In Person | £55 per 60 minutes | |
Additional Rate Information
There is no difference in my rates for different methods I use to treat my clients and indeed I may use various techniques in any one session with the goal of helping people get well and increase their health and fitness. My normal method of working is that people come for 1.5 for the first session so we can take a full history, do a full assessment and an initial treatment. The cost of this is £75.
Testimonials
Craig C on 18/10/2016
"Why I gave Jenny 5 stars is because she has a great holistic overview to therapy and treatment. She understands sports massage, acupuncture, tuina (Chinese Physio) and has a great knowledge of nutrition. I first went to see her for a sports massage but soon got to understand I was looking at the wrong things and not the underlying causes of my injuries.

Her advice and treatment have allowed me to make some positive changes to how I exercise, eat and led to real improvements in my running and daily life. Well worth a visit! "
Darren Worger on 25/02/2018
"I have been treated by Jenny several times now and she is definately very skilled, knowledgeable and passionate about her treatments, also being a warm and friendly person which helps put you at ease straight away. Having had several problems the treatments have really helped with many issues I have, some of which I didn't realise could be treated by the therapies. I always come away from treatment feeling relaxed and well. I would definately recommend visiting Jenny. "
Jonathan on 08/01/2019
"Jenny has been absolutely brilliant for me and my (now healed) long term injury.

Having tried almost everything else (MRI, chiropractors, orthopaedic surgeons etc.) to fix my hip and being close to admitting the fact my hip would simply be a hindrance for the rest of my life, I was recommended Jenny by a friend.

Through several sessions of acupuncture and sports message therapy, my hip has all but completely recovered which I never ever thought would happen. I am now able to go a whole day without even thinking about the injury which has affected my daily activity over the last ten years.

Rather than being prescriptive, Jenny took the time and had the prodigious expertise to understand exactly what was wrong with my body.
I was fully comfortable throughout the whole experience (which for me was rather important considering the vulnerable feeling of exposing an injury and of course, those small needles!).

I couldn't recommend Jenny enough and if you are in West Sussex looking for an acupuncturist or sports therapist, you can stop looking. Give Jenny a call."
Contact Jenny
Website