Contact Karen
Visit Website


Karen Janas Registered Member Mbacp
,
in Wellington
Contact Karen
Website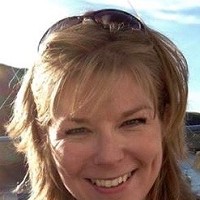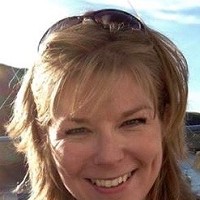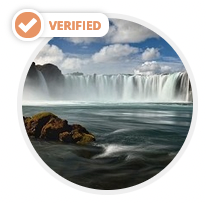 Be Heard Counselling - to help you through current issues, past experiences and enhance your future, in Wellington, Somerset.

I offer professional, experienced counselling and coaching for individuals, couples, young people, employers and employees. Please call me on 07773 350459 to discuss how I can help.

If you are finding life difficult, counselling can help, whether you are struggling with depression, anxiety, anger, obsessive thoughts, panic, stress, low self-esteem, confidence, your relationships, grief or something else. Counselling is not just about helping you solve problems its about helping you make positive changes that enhance your life.

I am an experienced counsellor and full member of the British Association for Counselling and Psychotherapy, the BACP. I am registered with the BACPs Voluntary Register of Counsellors and follow the BACP Code of Ethics. I aim to provide a non-judgemental, confidential space, where you can feel safe to explore things about yourself and any problems you may be facing. I work with adults, couples and young adults.

The counsellor/client relationship is unique, respectful, valuing and empowering. Being listened to and heard can really help you to understand issues you are facing in your life, enable you to find inner resources and make positive change.

For a no-obligation, confidential chat please call me on 07773 350459. The initial appointment is an opportunity for us to explore what has brought you to counselling, what you would like to get from it and whether we would like to work together.

My Wellington rooms are conveniently located just 10 minutes from the M5 (from both junctions 26 and 27) and there is plenty of free parking.

I offer weekly counselling appointments, in the day and evening. I can work with you towards short-term goals and longer term psychological exploration and change.





Background & Qualifications
I have an Advanced Diploma in Integrative Counselling, accredited by the BACP, and a Certificate in Transactional Analysis. I work in different ways combining several approaches to therapy. My approach is based on the values of the Person Centred Approach (which holds the provision of an empowering environment, non-judgemental and empathetic as imperative for the therapeutic process) and Transactional Analysis (which provides some understanding of ourselves and repeating patterns of behaviour). Counselling can help you to see things differently, decide if and how you want to change and how to cope now.
My Specialisms
I work with individuals and couples; children, young people and adults.

I work as a counsellor in schools, both primary and secondary, and have a wide range of experience. I am also a qualified teacher and have taught in schools.

I am also a professional coach (business, personal and public speaking) and can draw upon these skills, when appropriate, as well, if you so desire.
Approach to Therapy & How I Work
I am an integrative counsellor, combining different ways of working to best facilitate my clients.

I am frequently told by clients that I am easy to talk to; that they can tell me anything without feeling judged; that they feel safe with me and not ashamed.

I have many testimonials from clients expressing the positive effect working with me has had on their lives.

I help people with depression, anxiety, panic, anger, suicidal thoughts, gender and sexuality issues, bereavement, family problems, relationship issues, abuse, stress, addiction, obsessive thoughts, life changes and many more.


Therapies & Rates
Please note the rates detailed below are there to give you an idea of the therapists standard rates, we strongly advise you contact the therapist for more detailed rates and any offers they may have.
| | | | |
| --- | --- | --- | --- |
| Therapy | Appointment Type | Rate | |
| Psychotherapy | In Person | £45.5 per 60 minutes | |
| Counselling | In Person | £45 per 60 minutes | |
| Life Coaching | In Person | £75 per 90 minutes | |
| Relationship Therapy | In Person | £55 per 60 minutes | |
Additional Rate Information
Individual Counselling, for young people and adults: £45 per hour Couples Counselling: £55 per hour Public Speaking, Interview, Wedding Speech Coaching: £75 per 1.5 hours
Contact Karen
Website