Contact Muriel
Visit Website

Muriel Mcclymont
,
in London
Contact Muriel
Website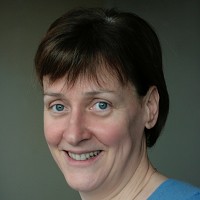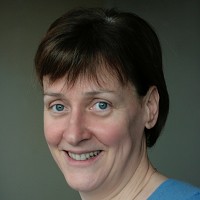 Do you want something in your life to change?

Are you ready to take the first step?

Would you like to work with an experienced coach who is skilled and down to earth?

I believe that people have all the resources they need, however, they can sometimes get disconnected from those resources. My job as a coach is to help clients reconnect to what is important for them.

I offer new perspectives and help identify new choices. This can mean challenging long held beliefs and assumptions, dealing with self-esteem issues or exploring blind spots. All of which can uncover hidden potential and a stronger sense of purpose.

My style of working is flexible, relaxed and mainly conversational.

Areas I can help with include:
• career coaching including career change and career development
• confidence coaching - including self belief and learning to be comfortable in your own skin
• resilience coaching - learning to deal with setbacks, not taking things personally
• managing stress and anxiety
• getting over difficult experiences and life changes
• communication strategies - including management and interpersonal skills
• dealing with phobias

So if you are ready to change and think I might be the right coach for you, then do please get in touch to arrange your initial free telephone consultation.

How we can work together

We can meet face to face, via Skype or on the telephone.

What people say

"To say that Muriel is a gifted and empathetic individual is an understatement - her practical, emotional and intuitive guidance has helped me through the most difficult period of my life. She is, quite simply, wonderful. Thank you Muriel" Sarah

"Muriel is professional, focused with a charismatic personality. Skilled at making you face what your barriers are to self-development and teaches you how to break these down and release your inner potential to self-develop whether on a personal or professional level whatever your goals are. Great coach, would highly recommend." Linda King

"Muriel helped me to overcome a phobia of hyper-dermic needles using a neuro-linguistic programming technique. She was patient and ensured I understood and was comfortable with each step. The process itself was neither unpleasant, nor traumatic - in fact it was hard to believe something so gentle could have such a profound effect. But after one session I was able to handle a needle in a way that previously would have had me paralysed with fear. I would recommend her to others without hesitation." Steve Stovold - Director
Background & Qualifications
Diploma in Personal and Executive Life Coaching with Noble Manhattan
NLP Practitioner with NLPU in Santa Cruz, trained by Robert Dilts, Judith Delozier & Suzi Smith.
NLP Master Practitioner with PPD Learning in London
Continuing CPD with the Advanced Life Coaching Programme with the Coaching Academy.
Language in action... action in Language workshop with Dr Christina Hall
Generative Coaching Training with Robert Dilts and Stephen Gilligan
NLP Train the Trainer with PPD Learning in London
My Specialisms
Confidence coaching
Career coaching
Performance coaching
Executive coaching
Systemic coaching
Approach to Therapy & How I Work
As a coach I like to support and help people connect more fully with themselves to live a more fulfilled life.

Having practised coaching with NLP for over 10 years now, the NLP presupposition that resonates the loudest for me when working with clients is, "People have all the resources they need." Quite often the client is blissfully unaware of this, so my job is to help them rediscover their own strengths and resources.

I consider my practice to be conversational, flexible, and wholehearted.
Therapies & Rates
Please note the rates detailed below are there to give you an idea of the therapists standard rates, we strongly advise you contact the therapist for more detailed rates and any offers they may have.
| | | | |
| --- | --- | --- | --- |
| Therapy | Appointment Type | Rate | |
| NLP | In Person | £85 per 55 minutes | |
| NLP | Skype/Telephone | £75 per 55 minutes | |
| Life Coaching | In Person | £85 per 55 minutes | |
| Life Coaching | Skype/Telephone | £75 per 55 minutes | |
Additional Rate Information
For face to face sessions I usually work at: Mansel Road Centre Mansel Road Wimbledon, London, SW19 4AA I am also happy to meet in alternative locations by mutual agreement.
Contact Muriel
Website