Contact Nic
Visit Website

Nic Wood
,
in Blandford
Contact Nic
Website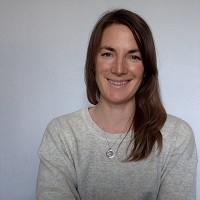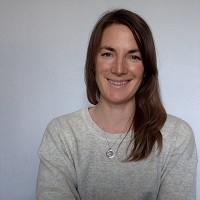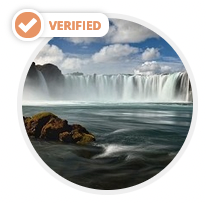 Pain Relief Clinic for Body & Mind

Mental Health Coaching using Body Mind Work, a Verbal Educational approach to help you learn how your mind works, this leads to more understanding behind unwanted behaviours and problems and gives rise to natural change.

Physical Hands on Therapies for Pain Relief - Gentle muscle correction techniques or deeper firmer massage for pain relief, problem prevention or goal achievement.

Background & Qualifications
Body Mind Work - Coaching - Hudson Mind Theory
Hypnotherapy
Sports & Remedial Massage -LSSM level 5 Diploma
Emmett Technique
Emm-Tech Tutor
Functional Fascial Taping
Bowen Technique
Canine Bowen Therapy

My Specialisms
Fears & Phobias
Back & Hip Pain
Stress, Anxiety, Depression
Postural Assistance
Neck & Shoulder Discomfort
Learning Difficulties ie Dyslexia
Joint Pain & Restriction
Sporting Injuries
Lymphatic Drainage Assistance
Child Behaviour
Digestive & Bladder Disorders
Breathing Difficulties
Forearm & Grip Strength
Headaches & Sinus Discomfort
Pregnancy & Infant Assistance
Insomnia
Addictions, Substance Abuse,
Eating Disorders
Approach to Therapy & How I Work
Coaching
Appointments are in person or online. I work with you in a way that allows you to learn about what is driving your behaviour and patterns on a below conscious level. Using all your body language and non verbal communication as indicators and markers feeding this back to you so you can learn how you're doing your problems. Its educational, informative and kept light and upbeat.

Hands on Treatment
An initial consultation of 1hr allows for a full assessment followed by a full treatment.
Follow up appointments are 45 minutes.
Therapies & Rates
Please note the rates detailed below are there to give you an idea of the therapists standard rates, we strongly advise you contact the therapist for more detailed rates and any offers they may have.
| | | | |
| --- | --- | --- | --- |
| Therapy | Appointment Type | Rate | |
| Hypnotherapy | In Person | £80 per 60 minutes | |
| Massage Therapy | In Person | £36 per 45 minutes | |
| Bowen Technique | In Person | £36 per 45 minutes | |
| Life Coaching | Skype/Telephone | £80 per 60 minutes | |
| Emmett Technique | In Person | £36 per 45 minutes | |
Additional Rate Information
Initial Consultation for hands on therapies - 1hr - £45 Life Coaching - Body Mind Worker using the Hudson Mind Theory - £80 per session, pay for 3 sessions for just £200, a 6 month period £600 (max 3 per month)
Contact Nic
Website