Contact Paul
Visit Website


Paul Clare
,
in Bournemouth
Contact Paul
Website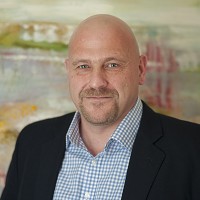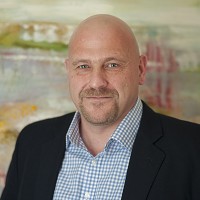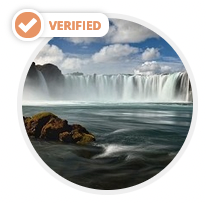 My Own Experience Using Emotional Freedom Techniques (EFT) or Tapping

To add to my coaching skills I elected to learn some complimentary & therapeutic approaches for dealing with negative emotions and beliefs, as well as emotional traumas. This interest came after a quick experience of 'Emotional Freedom Techniques' or 'Tapping' at an NLP Forum Meeting I attended- in what I can only describe as a profound experience, my negative emotions and thoughts about a particular issue disappeared in about 5 minutes! I had to know more, so read several books and attended training in EFT & Matrix ReImprinting. I attended training in EFT with Karl Dawson (EFT Master) to learn more.

In this training I worked on some aspects from my life that I thought did not bother me anymore. The truth was I had just put them away but never fully dealt with them (witnessing a very serious Road Traffic Accident involving my sister (who is ok) when young, the death of my mother when I was 11 years old (which I can now see the link of the stress involving my sister's accident), being caught in an explosion in a training incident as a paratrooper). EFT allowed me to 'let go' of my emotions and beliefs about those instances leaving me emotionally free and able to enjoy life a lot more. Approaches like NLP, EFT and FasterEFT have really helped me make sense of and heal aspects of my past - something I want to help others do. They have also been fundamental to helping me deal with the emotional challenges of leaving the forces. Achieving goals and results is fine when you are doing what you love - but to leave the army and to try to find purpose afterwards has been very difficult at times. In short, I had been lost, but the tools and techniques I have learned have helped me gain emotional balance again, to be happy, more fulfilled and in control. Happiness very much is an inside job - it is just our outdated beliefs and programs hold us back. I have learned the tools to overcome these challenges and have also learned how to help others do the same. Something I am passionate about and want to share. To help people be the very best versions of themselves that they can be!

Therapy does not necessarily have to be from a clinical perspective and EFT and its variations can be used to work on a wide range of things such as Sadness, Fears, Emotional Traumas, Anger, Resentment, Guilt, Judgement, Abandonment, Betrayals, PTSD, and can help people access a more helpful psychology in helping to overcome the effects of illness and disease. A positive psychology, gained through clearing out our 'crap' and letting go of old ways of thinking can really help to tip the balance with our physiology and the body's ability to heal. The power of the mind is very powerful if you can learn how to use it. Come and learn the skills.



Background & Qualifications
Emotional Freedom Technique Practitioner and Trainer (levels 1, 2 & 3)
Matrix Reimprinting Practitioner
NLP Master Practitioner
Time Line Therapy Practitioner
Non Clinical Hypnosis Practitioner


My Specialisms
Using EFT to help you get you back on track, with the tools to maintain progress
Emotional Issues, traumatic memories, grief and loss, addictions
Performance related blocks - clearing blocks to progression
Stress Management
State Management
Veterans with Combat Stress issues, PTSD - I have recently worked with one veteran and managed to turn his life around in one session using EFT techniques
Happy to work with Youths/teens - please ask for details on how sessions can be managed


Approach to Therapy & How I Work
The first 30 - 60 minutes are a free consultation to establish what area you may need help working with (Performance or Emotions, or both) and how we will be able to work with each other.

Depending on what we discuss or find in this hour I then choose coaching and complimentary approaches that i feel will help you, discuss these with you and then get to work. I then also help you learn the tools to work on yourself and empower you to take control.

I do not proceed with anything that the client is uncomfortable with and we can stop any approach at any time.

I do not usually book for several sessions as I do not want to pressure clients into spending money, but can see clients regularly if they are happy with this.

I can work by Skype, but prefer to do this once I have got to know the client face to face if dealing with emotional issues.

My hourly rate is £55, payable at the beginning of the session.

I aim to provide a professional and safe environment for my clients, and to work with integrity, understanding and empathy, guiding clients to where they need to make changes and to resolve their issues. I use a number of tools in a flexible manner, to get you the results you need.
Therapies & Rates
Please note the rates detailed below are there to give you an idea of the therapists standard rates, we strongly advise you contact the therapist for more detailed rates and any offers they may have.
| | | | |
| --- | --- | --- | --- |
| Therapy | Appointment Type | Rate | |
| Emotional Freedom Technique | In Person | £55 per 60 minutes | |
| NLP | In Person | £55 per 60 minutes | |
| Life Coaching | In Person | £55 per 60 minutes | |
| Matrix Reimprinting | In Person | £55 per 60 minutes | |
Additional Rate Information
I AM CURRENTLY OFFERING MY SERVICES @£55.00 PER HOUR I can use a range of approaches (see above) to emotional issues. My rates are: First hour - free consultation Hourly rate thereafter £55 using a mixture of approaches depending on the clients preference, half hour periods charged at £27.50, or part of - sessions on emotional issues are usually around 90-120 minutes in duration. Booking several sessions - this is possible and details and discounts can be discussed with me I can work by Skype, I would however prefer to have a face to face session prior to this to gauge what you want to work on and how you react. Happy to discuss.
Contact Paul
Website