Contact Paul
Visit Website



Paul Mcgowran
,
in Bowness-On-Windermere
Contact Paul
Website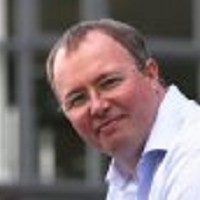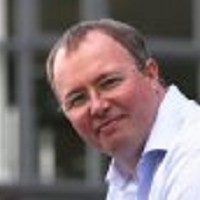 My name is Paul McGowran and I have been working with individuals and teams for over 25 years now. I am an ANLP Accredited Trainer of NLP, an INLPTA Certified Trainer of NLP, an INLPTA Certified Master Practitioner of NLP. I hold a Diploma in Clinical Hypnotherapy and have trained in the use of NLP as form of Psychotherapy.
I am based in Windermere in the Lake District in Cumbria. I work with Adults who wish to make a positive difference to their life. I challenge my clients to focus on what can be achieved and can assist in the removal of limiting beliefs and negative emotions that can be used as a barrier to positive change.
Background & Qualifications
I achieved certification as a practitioner of NLP in 2005 and became a certified hypnotherapist in 2006. Shortly after this I became a certified Master Practitioner of NLP and followed this up with a Diploma in Clinical Hypnotherapy. During 2008 I was certified by INLPTA as a Trainer of NLP. Also during 2008 I was recognised by my peers as an ANLP Accredited Trainer of NLP.
As part of my learning I have assisted other trainers on Master Practitioner of NLp programmes and have also been invited to be a co-trainer on an ANLP Trainer of NLP programme in 2012. When you work with me as a trainer of NLP, not only do you work with someone that has done the programme before, i have assisted on programmes and I have co-trained with other trainers on the programmes I deliver. I have seen these programmes from every perspective and I ensure all my delegates receive a thorough and in-depth experience of the topic.
My Specialisms
My work is largely based around what I call The Proactive Space. Once a person choose to live from The Proactive Space it is impossible not to make positive progress with their life. They cannot be in The Proactive Space and experience any form of drama or trauma. The Proactive Space is my own creation and is a blend of ideas and techniques drawn from a multitude of different approaches to effective personal development and transformation.
Approach to Therapy & How I Work
My natural style is to be direct and challenging whilst supporting you to move to the Proactive Space and create the changes you desire. I am not a counsellor, I am not particularly interested in someone coming to me to vent and rant about their life. If you wish to be effective and achieve what you want to achieve, seek me out and be prepared to get what you are after. I only work with those that are 100% committed to success, I am not interested in working with those that want me to make their life better...thats your job!

Therapies & Rates
Please note the rates detailed below are there to give you an idea of the therapists standard rates, we strongly advise you contact the therapist for more detailed rates and any offers they may have.
| | | | |
| --- | --- | --- | --- |
| Therapy | Appointment Type | Rate | |
| Hypnotherapy | In Person | £75 per 60 minutes | |
| Psychotherapy | In Person | £75 per 60 minutes | |
| NLP | In Person | £75 per 60 minutes | |
| Life Coaching | Skype/Telephone | £75.5 per 60 minutes | |
Additional Rate Information
My rate listed on this profile are for private clients seeking 1:1 coaching or therapy. These are not my corporate charge out rates. All rates are plus VAT and there may be a room hire charge also.
Contact Paul
Website