Contact Sarah
Visit Website
Sarah Hoare
,
in Woodbridge
Contact Sarah
Website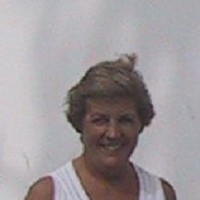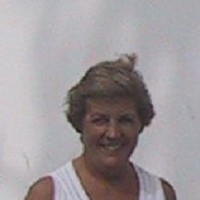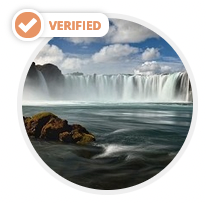 I am an experienced BACP Senior Accredited and Registered counsellor with a private practice near Framlingham for counselling and counsellor supervision.

I see individuals, aged 16 and over, for time-limited and long-term work. My approach to counselling is based on admiration and respect for my clients. My intention is to provide a safe space for us to explore the issues affecting you. Although I will not give you advice, I will support you in discovering what is best for you.

I am an adoption counsellor working with Barnardo's LINK Adoption Services to provide counselling to those affected by adoption, including birth mothers, adopters, or those who have been adopted. I have also undergone further training in Attachment Focused counselling. I am qualified to provide Adoption Support work (through Barnardo's) if you are an adopter, adoptee or birth parent or are in any way directly affected by adoption.

I offer professional supervision to qualified and trainee counsellors. I also supervise those who are working towards their BACP accreditation.
Background & Qualifications
I am an experienced counsellor who has worked in the field of counselling since 1997. Alongside my private practice, I have worked in a GP surgery and in the voluntary sector with the bereavement service, CRUSE, and at Saint Francis Hospice, Havering, where I held the position of Supervisor. I also worked for Family Care Counselling Service in Waltham Abbey for 14 years, so I have a wide range of experience in general counselling.


Diploma in Psychodynamic Counselling 1999

Diploma in Counselling for the Legacy of Childhood Trauma 2001

Diploma in Casework Supervision 2004

Adoption Training Course (LINK) for Counsellors 2007

CBT Cert. 2010
My Specialisms
Abuse (emotional, psychological, physical, sexual),addiction(s), adoption support work (through Barnardo's), anger management, anxiety, bereavement, bullying, child-related issues, dementia, depression, general counselling, health-related issues, identity problems, loss, low self-confidence, low self-esteem, personal development, relationship issues, stress, termination/abortion/miscarriage, trauma, work related issues.
Approach to Therapy & How I Work
As a Psychodynamic Counsellor, accredited by and registered with BACP, I offer open ended contracts to enable a client to work at their own pace, with their own agenda. I also offer short-term focused work where a client might be looking to explore a certain situation or pattern of behaviour in a short time frame.

Counselling uses the relationship between the client and the therapist to explore and reflect on past and present emotional life. This experience can help resolve long-standing as well as more immediate difficulties and provide an opportunity to make positive changes. Counselling is not about giving advice, but provides a safe space to explore and understand confusion, anxiety and difficult feelings.

Confidentiality. Everything you disclose to me is treated as confidential. I do reserve the right to inform outside agencies if I feel my client is in immediate danger, or is a dangerous threat to others, and where possible I will inform my client of my intention.

Commitment. To ensure I give the best service to my clients, my work is supervised by an accredited psychotherapist. I attend workshops and seminars which are relevant to my work. I subscribe to publications from professional bodies that produce psychoanalytic literature. I work to the Ethical Framework for Good Practice in Counselling and Psychotherapy produced by the British Association for Counselling and Psychotherapy.

The Contract. We agree a contract to meet for regular weekly sessions lasting 50 minutes. I will explain what my role in our contract is and what my expectations of you might be. I will answer any questions that you may have.

Missed Sessions or Cancelled Sessions. As the 50 minute session is booked exclusively to you, there is an expectation that you pay for all missed and cancelled sessions.
Therapies & Rates
Please note the rates detailed below are there to give you an idea of the therapists standard rates, we strongly advise you contact the therapist for more detailed rates and any offers they may have.
| | | | |
| --- | --- | --- | --- |
| Therapy | Appointment Type | Rate | |
| Counselling | In Person | £40 per 50 minutes | |
Additional Rate Information
Concessions for student counsellors.
Contact Sarah
Website