Contact Steven
Visit Website



Steven Blake
,
in Ruskington
Contact Steven
Website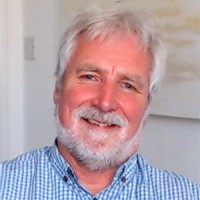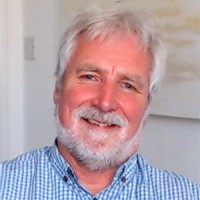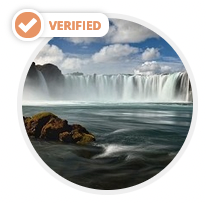 Are You Still Hurting? If you have something that still hurts a long time after the initial traumatic situation then it needn't carry on doing so. Our mind is a wonderful thing, so complex, but it works in predictable ways. Steven has developed a simple way to find the mental process that hurts you and ask for it to be released. It has worked on hundreds of people, quickly, safely and effectively with lasting results, and it doesn't matter if it is a physical pain, an emotional one or a combination of the two.
Background & Qualifications
I have studied positive thinking for over thirty years and am creator of #BrainBargaining and #OldPain2Go revolutionary ways of making changes easily and simply by using your automated unconscious programs to make the changes you desire because they are in your best interests. I am qualified as a Hypnotherapist, a Neuro Linguistic Programming Master Practitioner as well as an Energy in Motion Master Practitioner and am constantly studying any modality I can learn from. All of these techniques and modalities are however just tools to access your problematic thought processes and help you adjust them. The real depth of my ability comes from my experience of life, the constant studying of the latest techniques and the persistent assessment of how my own thought process work in every day life. In fact I give thanks for all the bad experiences I have been through in life, as without it I would not have the vast experience of many aspects of human experience and the empathy to work helping others.
My Specialisms
Pain removal, physical, emotional or a combination of the two. I created and developed OldPain2Go and have currently trained 104 practitioners worldwide to use this simple and very effective way to remove pain - this includes several Doctors and Psychologists. It is based on another concept I developed - BrainBargaining. This is how the unconscious runs programs designed to be helpful to us and yet are not so we need to bargain with the brain to have the program removed!
Approach to Therapy & How I Work
I work as quickly as possible and usually achieve major breakthroughs in just one breakthrough session (Fixed price takes as long as it takes) - YES just one session!

A Breakthrough session is at a fixed price of 3 times an hourly session - this price does not change whether the results are achieved in two hours or eight. The desired outcome will be agreed at the start of the process and you don't leave until it is achieved!

I am always seeking out the cause rather than just patching up symptoms and because of this it is a permanent solution.
Therapies & Rates
Please note the rates detailed below are there to give you an idea of the therapists standard rates, we strongly advise you contact the therapist for more detailed rates and any offers they may have.
| | | | |
| --- | --- | --- | --- |
| Therapy | Appointment Type | Rate | |
| Hypnotherapy | In Person | £120 per 60 minutes | |
| NLP | In Person | £120 per 60 minutes | |
| Life Coaching | Skype/Telephone | £120 per 60 minutes | |
Additional Rate Information
I work very quickly and avoid getting drawn into red herrings! Usually I am seeking the correction of the program that is affecting you adversly and I will be looking for the cause, not hooked up on the symptoms. It is best to call me for a Free, brief, confidential and no obligation discussion where I can assess your treatment and allow you to ask anything you wish to know or understand. I use the technique or combination of techniques that I feel will get you a great result. I offer fixed price "breakthrough" sessions, so that you know exactly what investment is required in advance, regardless of how long the session takes. I can only determine this by discussing your needs with you. I work in person or over Skype as I need to observe your reactions whilst talking. I therefore only use the phone for pre consultation calls or coaching. Please mention FindaTherapy when calling. There is FREE off road parking and Ruskington Railway Station is within walking distance.
Testimonials
Trudy Randall on 26/08/2015
"I can't quite believe how much Steven has helped me overcome deep seated problems and low self esteem, especially as I have had some of these issues for over 50 years. He is very easy to talk to and manages to explain even complex things in an understandable and simple way. I had many "Aha" moments and see life through more positive eyes. He is very intuitive and from asking for very little information arrived promptly at the solution to removing the core issue, which he dealt with swiftly. Without these major obstacles, I am no longer held back by the problems of the past. My life has changed for the better and I only wish I had gone to him sooner. I would highly recommend Steven and wouldn't delay contacting him, like I did. With much gratitude, Trudy"
Lynsay Mountain on 05/10/2015
" "Almost 2 weeks ago, a lovely gentleman changed my life forever, I can never thank him enough.…. honestly I couldn't imagine feeling any worse than I did, I was an emotional time bomb…. I walked into the therapy room very open minded, but couldn't imagine life without my "issues" so didn't think I'd see much improvement…. 4 hours later, after tears, laughing, a little anger and relief, I walked outside, towards my car. Sounds a bit far fetched but I think that's it, whatever happened, and what was discussed in those 4 hours took it all away, and I mean every bit of anxiety. It's gone.

So, thank you so much Steven Blake, for giving me back all that is beautiful in my life. Forever in your debt, you're amazing…

Steven took me back to a baby to see when all my anxieties started!! Wow!!! I was 9, it all made sense! Then he did wonderful things with my subconscious and took that programme away!!!... It wasn't counselling I had. It was something very different. It was a re-programming of my brain.

Am sitting reflecting on the past few weeks, my anxiety level is zilch, my worry level, not too bad at all really!, my happiness level?! Through the roof. This is fabulous. I have more energy and untidiness and noise hasn't affected me at all.

I would certainly recommend Steven to anyone who may feel like I did, don't be like me and think that's how life will be, because it really doesn't have to be."
Lynsay
Inner Peace, Blankney "
Kerry on 05/10/2015
"For 22 years I lived in fear and had so many anxieties I didn't know which one to address first. My main "trouble" was separation anxiety and not being in close proximity to my husband and parents. I had a wonderful, secure, happy childhood. So how could I be scared of being away from my family? Well somehow Steven found it. I'd locked it away in my mind for 35 years and hadn't given it a second thought from the day it happened. A few hours later after finding the core, my life changed and my initial happiness score went from a 5 to an 8 (out of 10) and continues to rise. Steven is a fantastic man and makes you feel safe and relaxed whilst he works with you and nobody should have to suffer with any troublesome thoughts and emotions when Steven has such a gift to remove all negativity. Thank you for giving me my life back. I can't wait for it to get going now. Kerry."
Contact Steven
Website