Contact Yvonne
Visit Website



Yvonne Bishop-Weston
,
in Beaulieu
Contact Yvonne
Website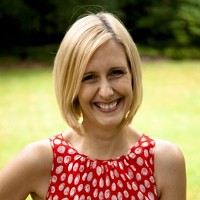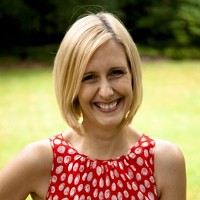 Leading London Nutritionist Yvonne Bishop-Weston qualified as a Nutrition therapist over 10 years ago after a long career in the health food industry with Holland and Barrett health food stores, Cranks Health and Vitality restaurants in London and London based Nutrition company The Food Doctor. Yvonne also tutored final year students at The Institute of Optimum Nutrition. Yvonne set up her own nutrition consultancy Foods for Life in 2004 with nutritional therapy clinics in London's Harley Street, Croydon High Street and now also Beaulieu in the New Forest
Background & Qualifications
BANT registered nutrition therapist. With a unique complementary experience in retail, catering, teaching, business and therapy services, London nutritionist Yvonne Bishop-Weston has a broad range of practical knowledge giving her a realistic grounding of real life problems people face dealing with health issues and disorders. Yvonne's first degree is in Psychology and went on to study Nutrition at ION The Institute of Optimum Nutrition with practical application of Nutrition Therapy with Ian Marber at The Food Doctor. After a few years of delivering Health Insurance funded nutrition therapy services at top City of London financial institutions Yvonne went on to become a prominant nutrition expert in the UK media appearing on BBC, ITV and Sky TV, Radio and frequently in national newspapers and magazines. Yvonne has co-written a number of books on healthy eating and has an impressive client list from celebrities to leaders of industry, restaurants and health food manufacturers. Yvonne has also helped a number of charities with health campaigns including V-Healthy for The UK Vegetarian Society, helping new vegetarians avoid some of the nutrition pitfalls of an over reliance on dairy.
My Specialisms
Yvonne is probably best known for her work on pregnancy and fertility using nutrition therapy as a tool to mirror the success shown in research by Preconceptual Care and Healthy Pregnancy Charity Foresight of over 80%. When combining Nutrition Therapy with Acupuncture some companies are prepared to even offer a money back gaurantee on pregnancy. Yvonne has an excellent grounding in all nutrition therapy disciplines and regularly helps people with digestive issues, hormone disorders, optimised brain function and energy, weight loss and weight gain and eating disorders. More recently Yvonne has studied the part nutrition therapy can play in optimising the function of children with Aspergers, Autism (ASD) and ADHD and has helped start up a multidiciplinary therapists group in The New Forest. Yvonne is also keen to fill the gap in health provision to fight the effects of Lyme Disease that could be one of the underlying causes of ME and chronic fatigue like symptoms. Yvonne continues to get referrals from leading lights in the financial industry in the City of London who recognise the vital role that nutrition therapy can play in optimised performance both mentally and physically when peak condition under stressful conditions is a career changer.

Yvonne works with a GP in Harley Street that deals with Embassy staff and has numerous clients that have added to Yvonne's multinational client list from all over the world that includes Middle East royalty as well as an impressive mix of celebrities and company directors.
Approach to Therapy & How I Work
As far as humanely possible Yvonne prefers to work on a proven scientific basis using state of the art biochemical laboratory tests to back up her nutrition strategy and prove success as well as a useful diagnostic tool. Sometimes people don't have the budget to afford complex tests so plan B has to be intuitively put into place to use limited budgets with maximum effect, this can sometimes take a little longer but can be just as effective. As well as face to face consultations with weekend and evening options Yvonne offers Skype and telephone consultations and VIP home and office visits ( from £250) Other complementary therapies such as Acupuncture from other practitioners available in Beaulieu New Forest clinic and by referral at Harley Street London Clinic
Therapies & Rates
Please note the rates detailed below are there to give you an idea of the therapists standard rates, we strongly advise you contact the therapist for more detailed rates and any offers they may have.
| | | | |
| --- | --- | --- | --- |
| Therapy | Appointment Type | Rate | |
| Nutritional Therapy | In Person | £85 per 60 minutes | |
Additional Rate Information
Beaulieu Clinic also hosts massage, hypnotherapy and acupuncture therapists
Contact Yvonne
Website