Contact Deborah
Deborah Mccullough
, All Therapies, Cognitive Behavioural Therapist, Counsellor, Emotional Freedom Technique, Mindfulness, Psychotherapist, Relationship Therapist
- Antrim
Contact Deborah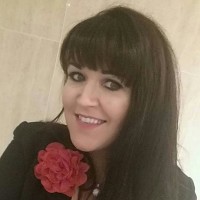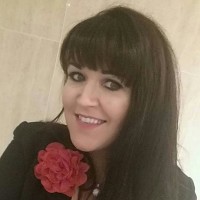 Hello, my name is Deborah, welcome to my site and well done for making the first step!

It's natural to feel some anxiety about starting this process but it is extremely rewarding. It is intended to be life-changing but we will work together to make sure that you feel safe and valued at every step of the way. I provide a trusting, professional and non-judgmental counselling service. Whatever you say will be treated confidentially and responded to without criticism at all times.

Counselling promotes self-awareness, helping to understand behavior and make any possible changes. When you are in a challenging situation sometimes it is difficult to get a clear perspective. Counselling helps to unravel problems so you can gain greater understanding and move towards healing.

I can be contacted via email, text or phone and I happy to answer any queries you may have.
I provide a free service before we make any bookings, this will involve a 10/15 minute conversation on the telephone. I can answer any questions you may have, gain some information about your current situation and ensure I am the most suitable counsellor to meet your needs.

Why continue to be limited by difficult or painful thoughts, feelings, behaviors or beliefs when, with the right tools, you can be free to live your life to the full!
Background & Qualifications
I completed my first counselling course in 1997, and have been working as a full-time Counsellor from 2006. I have worked within various settings including - private, community, schools, further education colleges and crisis helplines. I have worked with clients of all ages and I have experience in a diverse range of issues.

At present I work as a Counsellor and Trainer with South West & Northern Regional Colleges. I deliver 1:1 counselling sessions and design, deliver and develop training courses to promote well being and mental health. At present I have a busy counselling practice in Antrim town, and provide daytime and evening appointments to adults, teenagers and children.

I have gained experience in working with various organisations including Lenadoon Counselling, Lifeline, ContactNI, Antrim Counselling Centre, REACT and CAMHS (Children and Mental Health services). I am also the founder of Gender Essence Support Services (.org.uk) a project aimed at supporting people affected by Gender Dysphoria.

I am also a 'short break' registered Foster Carer and provide emergency care to children. I feel incredibly grateful for the experience and skills I have learnt in working with these valuable organisations.

Professional Qualifications and Training:

Certificate in Counselling
Advanced Diploma in Counselling
Post Qualifying Diploma in Counselling Children & Young People
Certificate in Gestalt
Diploma in Cognitive Behavioural Therapy
Diploma in Transgender Studies
BSc (Hons) Professional Development in Counselling
BACP Certificate of Proficiency exam
Master Practitioner in EFT
Master Practitioner in Eating Disorders
Reiki Level 1 & 2

I am committed to personal and professional growth and regularly attend continuous professional development courses. I have listed SOME of the training courses I have attended below (a full extensive list can be provided on request).

Suicide and Self-harm risk assessing
AQA Suicide and Self Harm
Child and Vulnerable Adult Protection Training
Counselling clients with Gender Dysphoria
ASIST (Applied Suicide Intervention Skills Training)
Mental Health First Aid
Rasing issues of Transgenderism
CBT Specific Depression and Anxiety
Post Traumatic Stress Disorder
Drugs and Young Persons Development
Working with Trauma and Addiction

I am a member of the British Association of Counselling and Psychotherapy and as such my service is governed by their Ethical Framework for good practice in Counselling and Psychotherapy.
My Specialisms
We are waiting for the therapist to complete this information.
Approach to Therapy & How I Work
We are waiting for the therapist to complete this information.
Therapies & Rates
Please note the rates detailed below are there to give you an idea of the therapists standard rates, we strongly advise you contact the therapist for more detailed rates and any offers they may have.
| | | | |
| --- | --- | --- | --- |
| Therapy | Appointment Type | Rate | |
| Psychotherapy | In Person | £40 per 60 minutes | |
| Counselling | In Person | £40 per 60 minutes | |
| Emotional Freedom Technique | In Person | £40 per 60 minutes | |
| Cognitive Behavioural Therapy | In Person | £40 per 60 minutes | |
| Mindfulness | In Person | £40 per 60 minutes | |
| All Therapies | In Person | £40 per 60 minutes | |
| Relationship Therapy | In Person | £60 per 90 minutes | |
Additional Rate Information
Sessions are 50-minutes in length and are usually weekly. Twice weekly and fortnightly sessions are also possible and I can offer flexible appointments to fit in with your changing schedule. If you have any questions please don't hesitate to contact me in strictest confidence. Website: www.deborahmccullough.co.uk Email: support@deborahmccullough.co.uk Text or call: 07548080806
Contact Deborah