Contact Ewan
Visit Website
Ewan Lundie
, All Therapies
- Kirkintilloch
Contact Ewan
Website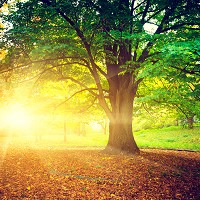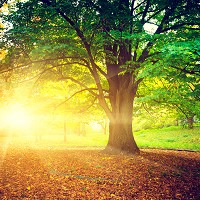 Hello and welcome. My name is Dr Ewan Lundie, and I am a fully trained Chartered Clinical Psychologist.

I set up Lenzie Psychology as a way for individuals to access treatment for mental health issues as and when they need it, and so avoid long NHS referrals and long waiting times. I understand that when an individual needs help, they need it now - not 6 months down the line.

I fully understand that seeking help takes a great deal of courage, but please be assured that you are in very capable hands and I will do my best to make you feel safe, secure and comfortable at all times, and most importantly, I am here to listen to you.

My formal training as a Chartered Clinical Psychologist, combined with over 30 years of experience both in private work and within the NHS, allows me to use a number of different therapies and treatments.

I can assess which would work best for you and how to develop an individually tailored treatment plan to meet your specific needs.
Background & Qualifications
I have been working with the Public Services in various roles for over 30 years, and qualified as a Chartered Clinical and Forensic Psychologist after completing my undergraduate and Doctoral level training over 7 years at Glasgow University.

I have been working at Consultant level for the last 15 years, and have worked both within the NHS and independent services for over 20 years.

My experience includes working with charities such as Childline, The Mental Health Tribunal for Scotland, the State Hospital, The Scottish Prison Service, The Risk Management Authority, the Scottish Government, the Council for Europe, various neurorehabilitation services and the NHS.

I am an honorary lecturer at Edinburgh, Glasgow and Caledonian Universities, and registered with the Health Professionals Council (HCPC) as a Forensic and Clinical Psychologist.

My Specialisms
In my experience, an effective course of treatment will draw upon a range of therapies, rather than just concentrating on one.

My practice work is spread across a range of areas, mostly emotional well-being/mental health, neuropsychology and forensic.
Approach to Therapy & How I Work
After our initial telephone/email conversation, I would like to welcome you to our comfortably furnished offices in Lenzie, just 100 yards from Lenzie Station.

My therapy sessions usually last for one hour, and the number of sessions can vary depending on the issue being treated, but I would generally expect a course of treatment to last from between 6- 10, one hour sessions.

The aim of these sessions is to discuss what is making you feel the way you do, and to work out a way to help you move on. In my experience, an effective course of treatment will draw upon a range of therapies, rather than just concentrating on one.

My aim is to develop a course of treatment specifically designed to meet your individual needs, and it may be that we have to draw upon different methods of treatment as we progress through the sessions.

It is important that we move forward at your pace and that you feel comfortable at all times. After the initial session, there is no obligation to proceed with the treatment, but I hope I will be able to reassure you that you are taking the first positive steps to a better mental health.
Therapies & Rates
Please note the rates detailed below are there to give you an idea of the therapists standard rates, we strongly advise you contact the therapist for more detailed rates and any offers they may have.
| | | | |
| --- | --- | --- | --- |
| Therapy | Appointment Type | Rate | |
| All Therapies | In Person | Please Call | |
Contact Ewan
Website