Contact Michael
Visit Website



Michael Carthy
, All Therapies
- London
Contact Michael
Website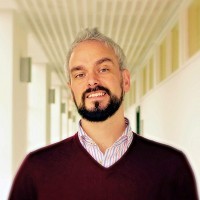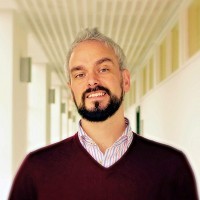 I am privileged to sit across from truly great people. I love what I do!

I have more than 7 years experience working with thousands of clients to help them overcome fears, smash through self-limiting beliefs and realise their full potential.

I specialise in empowering people to create lives they love, to cultivate relationships with others that are meaningful and to equip my clients with practical tools they can take away with them to apply to their bright futures.

Over the years, I have worked with hundreds of CEOs and entrepreneurs in both a therapy and coaching capacity. I have also acted as a business and wellness consultant on many ambitious new projects from the world of tech to corporate health and wellbeing.

Before I became a therapist I spent six years as a corporate project manager, delivering successful projects across a spectrum of different sectors. I am a qualified and certified by the Project Management Institute (PMI).
Background & Qualifications
- Masters in Applied Positive Psychology (MAPP's) (current)
- Certificate in Cognitive Behavioural Therapy
- Certificate in Cognitive Behavioural Coaching, SPACE model
- Advanced Diploma in Clinical Hypnotherapy
- Master NLP Practictioner
- Human Givens (addiction treatment)
- Applied Mindfulness
- Project Management Professional
My Specialisms
Specialising in Stress Related Illnesses and Anxiety Disorders, including overcoming Addiction, Fears, Phobias or boosting Self Confidence and Self-Esteem.
I teach people how to cure insomnia, practice mindfulness or lose weight.
I work with individuals and groups to overcome fear of public speaking.
I use hypnotherapy to help people to stop smoking.
Fear and Phobias - heights, flying, dogs, public speaking, Emetophobia, panic attacks and others.

Approach to Therapy & How I Work
Using a combination of the most breakthrough interventions from Applied Positive Psychology, advanced Clinical Hypnotherapy, NLP, the principals of both Cognitive Behavioral therapy (CBT) & Rational Emotive Behavioral therapy (REBT) I work with clients to create immediate, genuine and long lasting change.

My approach is unique, I call it Rapid Dynamic Therapy. And, it means that I believe in my clients ability to change. My rapid style enables you to change very quickly. My goal is always to become obsolete to you in days or even hours.

I use the latest technology to provide you with access to a wide range of the most effective therapeutic methods. Working at times via Skype or other online applications.



Therapies & Rates
Please note the rates detailed below are there to give you an idea of the therapists standard rates, we strongly advise you contact the therapist for more detailed rates and any offers they may have.
| | | | |
| --- | --- | --- | --- |
| Therapy | Appointment Type | Rate | |
| All Therapies | In Person | £150 per 90 minutes | |
| All Therapies | Skype/Telephone | £100 per 90 minutes | |
| All Therapies | In Person | Please Call | |
Contact Michael
Website