Contact Silva
Visit Website

Silva Neves
, EMDR, Psychotherapist, Sex Therapist
- London
Contact Silva
Website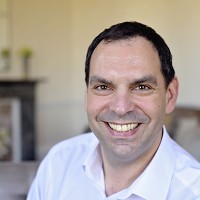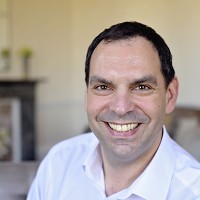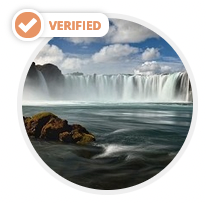 I am a fully qualified, experienced and accredited counsellor and psychotherapist, specialist in psychosexual therapy, relationship therapy, couples therapy, trauma therapy and sex addiction treatment. I work with a diverse range of clients.
Background & Qualifications
Post-graduate Diploma in Psychosexual, Relationship and Couples Therapy. Awarded with distinction.
Certificate in Transformative Couples Therapy. Encounter-centred approach.
Certificate in Sex Addiction Treatment. (Dr Patrick Carnes. IITAP).
Diploma in Eating Disorders Practitioner (NCFED)
Advanced Diploma in Integrative Counselling and Psychotherapy. Awarded with distinction.
Diploma in Integrative Counselling and Psychotherapy. Awarded with distinction.
Diploma in Hypnotherapy

Accredited member of COSRT (College Of Sexual and Relationship Therapists)
Accredited member of the National Counselling Society
Registered Member of BACP (British Association for Counselling and Psychotherapy)
Member of NCP (The National Council of Psychotherapists)
Member of ATSAC (Association for the Treatment of Sex Addiction and Compulsivity)

Being awarded the accreditation with COSRT means that I am a specialist in psychosexual and relationship therapy, having met strict criteria in respect of training, experience, knowledge, ethical standards, clinical skills and commitment to continuous professional development.

I abide by the code of ethics and best practice of each of these professional memberships.

My experience:
In addition to holding my own private practice, I am a clinical associate at The Hudson Centre, one of the top private clinics for psychotherapy and recovery in Central London. At The Hudson Centre, I work with individuals and couples suffering from sex addiction and their partners. I co-facilitate sex addiction groups and other therapeutic workshops. I also work with individuals and couples who have sexual and relationship problems.
I have worked as a psychosexual therapist for the NHS Chelsea and Westminster Trust at 56 Dean Street, based in Soho, the busiest and most innovative sexual health NHS clinic in the UK.
I have worked with people living with HIV with charity organisation Positive East.
I have experience working with members of the LGBT community. I employ a sexuality affirmative approach.
I have experience working with people suffering from long-enduring mental health problems both on practical and emotional level.


My Specialisms
I am a specialist in:
Psychosexual & relationship therapy working with couples and individuals.
Sex addiction and Compulsive sexual behaviours.
Trauma Therapy & EMDR
Survivors of sexual abuse.

I work in my busy private practice in two locations:
Central London City (EC1)
Reading town centre, Berkshire (RG1).

I have a holistic and humanistic approach to therapy, which means that I do not only treat the problem. I take into account the whole person and their relationships because I believe that sexual problems have an impact on relationships and vice versa.

What I work with:
Male and female sexual problems, with individuals and couples.
Relationship problems, with individuals and couples.
Sex addiction.
Sexual abuse and sexual traumas.
Sexuality diversity.

Treatment of PTSD.


Approach to Therapy & How I Work
Psychotherapy provides a confidential, caring and non-judgemental setting that could help you understand and change difficult areas of your life.

My model of psychotherapy is Integrative. It means that I will use different approaches from different therapeutic models to suit your needs best.

First, I will see you for an initial consultation.
After an initial consultation, a contract will be agreed between you and I, including a day and time for therapy, which is usually the same every week, although I aim to be flexible with my appointments.

The number of sessions varies, depending on the issues. I am happy to work with an open-ended contract within which you and I will make regular reviews on how the therapeutic progress is going, and then, when appropriate, we will agree on an ending.

I am also happy to work in 'time-limited' therapy within which we agree at the beginning how many sessions you want. Of course, in order for therapy to be effective, the number of sessions have to be realistic.

Each session lasts for 50 minutes.

The process of counselling and psychotherapy can be challenging at times. But it is through that process that better understanding of yourself can be gained and enable you to make positive changes.

Individual Therapy: The initial consultation lasts for 50 minutes and each sessions after that lasts for 50 minutes each.

Couples Therapy: The initial consultation lasts for 50 minutes and each sessions after that lasts between 50 minutes and 110 minutes (double session), depending on the presenting issues.

My privacy policy:

My consultations with you are confidential.

Professional and ethical guidelines require me to have regular clinical supervision to discuss my work with my clients. Consultations with my clinical supervisor are also confidential.

In the event that we see each other outside of our sessions (in the street, or in a shop, for example), I will not acknowledge you unless you acknowledge me first. This is to maintain your confidentiality.

Couples therapy: I usually work with both partners together. Occasionally, I may have a one-to-one session with each partner. The one-to-one session is kept confidential. It is the responsibility of each partner to disclose to each other the conversations held during their one-to-one meeting. I will not disclose conversations. It means that I may hold information that has not been disclosed by one of the partners.

The circumstances that require the breach of confidentiality are:
1 - If I am sufficiently concerned that you may harm yourself or a third party.
2 - Children or vulnerable adults being at significant risk of harm currently (current sexual, physical, psychological or financial abuse)
3 - Acts of terrorism
4 - Drug or people trafficking
5 - Money laundering
6 - I may be subpoenaed by a court to give evidence under oath.

If you pay my fee by bank card, my name may appear on your bank statement.

I abide by the General Data Protection Regulation (GDPR) (2018)

The personal information I hold about you (name, home address, e-mail address, telephone number, medical history, etc.) is stored in a locked cupboard. Only I have access to it.

I do not share any data about you to third parties.

You have the right to request your personal information to be corrected or erased at any time, in writing. For legal purposes, I have to keep some data about you. We can discuss your requirements and come to an agreement together.

In the event of my sudden incapacity to work, a professional executor will take responsibility for my clients, in which case your identity would be disclosed to the executor. Executors are bound by the same professional and ethical guidelines of confidentiality.

I write brief notes about what I discuss with you in sessions. Your notes are kept electronically and are encrypted. Only I have access to them. I don't write your name or any other people's names on my notes to maintain confidentiality. You have the right to request a copy of your notes, in writing.

Clinical notes on couples therapy remains the confidential material of the couple relationship and one partner cannot request access without the consent of the other. I will meet your request within one month, without charge.

I keep all the information I hold about you, including notes, for seven years after the end of therapy. After seven years I destroy all data and notes I have about you.

If you fall ill during a consultation, I will call the emergency services and disclose your name and any medications you take.

For the purpose of training and writing for the contribution to the field of psychotherapy, I may use some materials of what I discuss with my clients for case studies. When doing so, all of my clients' identifying information are disguised to ensure confidentiality. Before starting therapy, you will have the opportunity to opt in authorising me to do so, or not.

I will use your preferred methods of contact: e-mails, texts or phone calls. Please note that these methods are not secure, therefore we cannot guarantee complete confidentiality. It is best not to discuss or write personal or sensitive information on a text or in an e-mail. If you require me to e-mail clinical notes with sensitive and personal information about you, I will do so in the form of a password-protected document.

In the event that I need to make a referral to another appropriate professional, you will have the opportunity to opt in to authorise me to do so, or not.






Therapies & Rates
Please note the rates detailed below are there to give you an idea of the therapists standard rates, we strongly advise you contact the therapist for more detailed rates and any offers they may have.
| | | | |
| --- | --- | --- | --- |
| Therapy | Appointment Type | Rate | |
| Psychotherapy | In Person | £120 per 50 minutes | |
| EMDR | In Person | £120 per 50 minutes | |
| Sex Therapy | In Person | £120 per 50 minutes | |
Additional Rate Information
Central London (EC1): £120 Reading (RG1): £80
Contact Silva
Website