Contact Amanda
Visit Website


Amanda Eskdale
, Aromatherapist
in East Kilbride
Contact Amanda
Website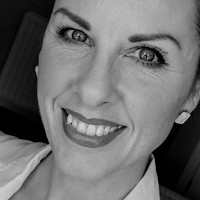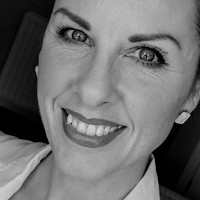 I am a holistic beauty therapist with 27 years in the health and beauty industry. My passion lies in treatments with, most recently, Hydrotherm Massage surpassing all of my skills ranking my number 1 favourite.

My working background extends to salon and spa environments progressing to establishing my own premises and operating my own business successfully. You will find me based in my newly opened treatment studio, The Secret Therapist, based in East Kilbride where you will enjoy a wonderfully welcoming and relaxing experience in a cosy and friendly environment. As well as the treatments listed here, we offer organic facials, body conditioning treatments, beauty essentials and hand and foot treats.

I ensure that the products I use to enhance my treatments and service are of the utmost safest and best quality preferring the natural approach and will not use or recommend anything that is not UK made or a natural formula. I have successully branded my own natural makeup and skincare range allowing me to develop this further with a professional range intended for therapists.
Background & Qualifications
HND Beauty Therapy
SACD Holistic Beauty Therapy
SACD Remedial Massaage
SACD Indian Head Massage
TH STONE Hot Stone Massage Therapy levels 1 and 2
Reiki levels 1 and 2
Lava Shell Massage (Lava Relax)
Hydrotherm Massage Therapy (F1, F2 and F3)
Post Graduate Oncology Massage Diploma (Jennifer Young)
My Specialisms
Hot stone massage, lava shell massage, Hydrotherm massage, Swedish/deep tissue massage, Indian head massage, Reiki and reflexology, body and facial treatments, other beauty treatments
Approach to Therapy & How I Work
I am a Holistic beauty therapist with a career in the health and beauty industry spanning 27 years. I have had the pleasure of working in some of the finest establishments in the UK and always deliver a 5* quality treatment and service at all times treating each and every client with equal importance. I work empathically and sympathetically on a grounding personal level rather than treating my clients as a number rather than labeling them by a treatment title as most organisations do. As a holistic therapist, even while my clients are experiencing a facial for instance, I use imply the same healing energies as they would receive with a complementary therapy. I absolutely enjoy what I do and get so much positivity from my work and the wonderful people I meet.
Therapies & Rates
Please note the rates detailed below are there to give you an idea of the therapists standard rates, we strongly advise you contact the therapist for more detailed rates and any offers they may have.
| | | | |
| --- | --- | --- | --- |
| Therapy | Appointment Type | Rate | |
| Aromatherapy | In Person | £50 per 55 minutes | |
| Massage Therapy | In Person | £45 per 55 minutes | |
| Reflexology | In Person | £35 per 55 minutes | |
| Reiki | In Person | £30 per 55 minutes | |
| Hydrotherm Massage | In Person | £55 per 75 minutes | |
| Thermo Auricular Therapy (Ear Candling) | In Person | £27.5 per 45 minutes | |
Additional Rate Information
For a full list of my services and prices please visit The Secret Therapist website at www.thesecrettherapist.com or call 0141 530 2163
Contact Amanda
Website