Contact Pippa
Pippa Pippa
, Aromatherapist
in London
Contact Pippa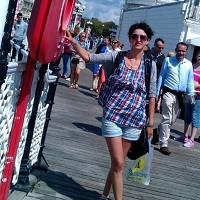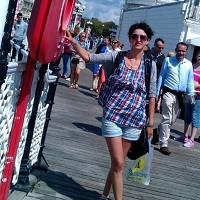 The treatments I offer are especially beneficial and nurturing for back pain, tense neck, shoulders & muscles etc. You will go home equipped with new ways to relax and heal your sore back and pains. You will also feel recharged emotionally and physically, and more balanced.
Background & Qualifications
My name is Pippa, I have plenty of massage therapy experience and am a qualified masseuse from 7 years. I hold a UK degree in Aromatherapy massage, and am fully insured.
My Specialisms
We are waiting for the therapist to complete this information.
Approach to Therapy & How I Work
Holistic Hot Oil massage in a fusion with oriental and Hawaiian techniques for a total relaxation and rejuvenation. You may choose between Aromatherapy, Swedish Relaxing Massage, Chinese Cupping, etc. I use aromatherapy oils in a base of coconut oil & shea butter - truly healing for the body & mind.
Therapies & Rates
Please note the rates detailed below are there to give you an idea of the therapists standard rates, we strongly advise you contact the therapist for more detailed rates and any offers they may have.
| | | | |
| --- | --- | --- | --- |
| Therapy | Appointment Type | Rate | |
| Aromatherapy | In Person | £35 per 60 minutes | |
| Massage Therapy | In Person | £35 per 60 minutes | |
Additional Rate Information
Contact Pippa