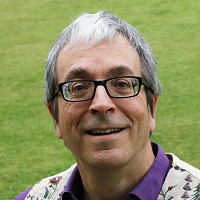 A Life Coach or life guide does what, exactly?
1203 Days Ago
That depends what you need! A good life guide or life coach will, above all, be a good and active listener: they will give you the time to share whatever may be concerning you. They will empathise with how you feel about things and not judge you or the situation. Often that will be enough to help you see whatever is frustrating or depressing you in a new light.
So I have to be frustrated or depressed to go to a life coach or life guide?
Not at all! But there's likely to be something in your life that you're not happy about. It may be to do with your job, a relationship or a deeper feeling or not being fulfilled, for example. You'll also be thinking that it's time to do something about and/or feeling that the time has come to move on . . . but you could well be confused or blank about what the next steps might be.
So a guide/coach will tell me what to do next?
No. A good guide/coach tells you nothing. They will help you to see for yourself what the situation really is and what your options are. He or she will guide and support you as you tease out underlying issues and work through them. They'll do so with compassion and understanding and, wherever possible, will do so in a positive manner, using language and suggestions that are meaningful and realistic to you.
What techniques will they use?
Each life guide or coach will have their own specialisations. Most will have a tool-kit of techniques and tools to utilise as and when the specific situations requires it. In many respects what matters is not so much what techniques they use (or if they call themselves a coach or guide) but whether you feel comfortable with them.
So a life coach/guide is more of a friend or confidant?
Yes, but one you can trust implicitly and who has had both life experience and experience of whatever techniques they offer. They will probably also be intuitive, be able to 'tune in' and have a 'feel' for you and any issues involved. Indeed a good coach/guide will encourage and enable you to listen to your own inner voice and offer techniques (to take away with you) to help you become more self-reliant and worldly-wise. As the name suggests, the long term aim is to guide you through difficult times by training you in coping strategies and enabling you to get on with your own life. Indeed, this may be a more important intent in your working together than finding a solution to a particular 'problem'.
Might it get a bit 'heavy'?
As the saying goes, you can't make an omelette without breaking eggs. Often a key part of moving on in any situation is to actually express the feelings involved. Life coaching has much in parallel with or similarity to Emotional Intelligence: learning how to work with (rather than fight or deny) our emotions. Your guide/coach will help you to tap into and release stuck emotions in a safe way. Sometimes this can be achieved in a fun way – e.g. through creative writing or art. Paradoxically, the best way to speed up the process is to accept that there is probably no quick fix . . . and be willing to feel the fear or heaviness involved.
So a key role of a life guide/coach is to help you face the world as it is, and to find your place within in . . . and to enjoy that process with you.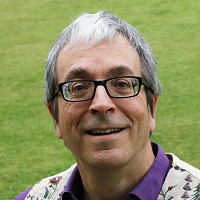 Article written by Keith Beasley
- Llangefni
As an engineer for many years, I offer Reiki from a very practical perspective. Having done a PhD in a related area I can also provide explanations so satisfy an enquiring mind. Put these together with having been teaching Reiki since 1996 and you a have a unique, powerful and effective... [read more]
Life Coaching
Reiki
View Profile