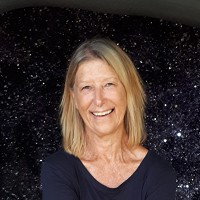 A STEP IN THE RIGHT DIRECTION WITH POSITIVE INTENTION
The beginning of a new year I imagine as a book, each day is a fresh page and each month a new chapter of the book. We can also write our story but before we begin let us look at the power of setting our intention. I first came across the concept of setting our intention when reading Dr Brenda Davies book 'The Journey of the Soul', in 2002. She states 'Our intention is very powerful in bringing to the forefront of our consciousness what we really want and intend to have in our lives'.
The New Year is a good time to set your positive intentions for the coming months, and with positive intention, changes will occur for you. What is meant my positive intent? How do you see the meaning of it? I see it as an energy that drives us towards something we wish to achieve for our Self. You may choose to set your positive intentions daily, weekly, or monthly, there are no set rules, but the more often you set down what you intend then positive feelings and behaviours follow.
For example, lots of people decide they want to lose weight but what is the actual intention behind this? Is it just about losing weight, or is there other aspirations, such as, to be healthy and energetic; to become more attractive and radiant? If the positive intention is to be more healthy, energetic, attractive and radiant, then the actual behaviours will occur naturally. The gym membership is more likely to succeed if the positive intention of joining is evident to you.
If it is to be good at your job, the positive intention may well be to be a good listener to your colleagues; to share your knowledge and be open to suggestions and ideas. As an employer, the positive intention may be to give your employees gratitude, time and be appreciative of their input and in doing this, staff will be happier productivity achieved.
You may choose to make a positive intention first thing in the morning that your day will be filled with goodness and your smiles more radiant. Just writing this intention makes 'me' feel positive and it would be an excellent start to any day!
Pick a time that is good for you and take a pen and paper and just write down one positive intention that you will bring into your life today, and one is enough to start.
If you would like assistance in getting started, please contact me.