Here are some key points to help you to understand more about this little known therapy: Biodynamic Craniosacral Therapy (BCST).
BCST promotes healing energies and total wellbeing.
BCST helps a client to find a place of equilibrium and a calm sense of wellness.
The practitioner tunes into the primary respiration of the fluids in a client's body.
Our bodies have tide like motions.
Potency surges from our midline during inhalation (not respiratory breathing) and towards it during exhalation.
There are different frequencies/tides that the practitioner tunes into.
Our Long Tide is totally stable and is a basic resource for each of us.
Craniosacral therapy allows trauma to resolve in the body through resourced ways.
The attuning skills of a practitioner help babies to feel listened to and begin to relax and let go of the trauma of birth.
BCST allows us to re-orient to our own blueprint, to our original health matrix.
It is the innate wisdom of our bodies that ultimately does the healing work; the practitioner holds the space for this to unfold.
When unresolved history heals, primary respiration and its tide-like motions may be expressed in a stronger and clearer way.
Following a session, energy returns to places that may have felt cold and numb.

Free taster sessions available in Cirencester, Cherington or Bristol.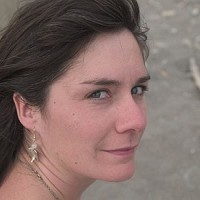 Article written by Ri Ferrier
- Tetbury
I am enthusiastic and passionate about making a difference in the world, especially in the lives of children and teenagers. Walking in a way of gentleness and beauty on the Earth is very important to me, and I absolutely love the gentle approach to well-being that is offered by Craniosacral therapy.... [read more]
Craniosacral Therapy
View Profile