This image of flowing water and bridges is a great visual portrayal of Craniosacral Therapy. Each human body is unique, as each flowing river is unique. Each human body has a flow that changes over the course of the seasons. A huge downpour of rain will cause a river to flow faster or burst its banks and change its shape. The same is true energetically when a huge emotional upset happens to us.
I see the intent of a Craniosacral Therapy session as a holding of the space to enable the client to find the optimum flow of their internal reservoirs. The flow from our cranium cavity to our thoracic/chest cavity to our abdominal cavity to the pelvic cavity can become trapped through injury or emotional upset. This tends to show up in the diaphragms of the body (the bridges). This can be palpated (felt) as tension, as a denseness or even as a twisted muscle that unwinds during a treatment.
As it's our universal habit to hold our breath at the drop of a hat, even more so when we are afraid or stressed, these all encourage our diaphragms to freeze. This impacts not only on the diaphragm/bridge but on the cavities either side of it too.
Most people only think about the respiratory diaphragm but actually we have four key diaphragms in our bodies:
i) Cranial Diaphragm
The cranial diaphragm is composed of differentiated connective tissues in the skull called the Falx Cerebrii and the Tentorum Cerebelli. Tension in these can cause headaches, migraine and poor concentration skills.
ii) Cervical Diaphragm
The cervical diaphragm is composed of the tongue, the muscles of the hyoid bone, and scalene muscles.
iii) Thoracic Diaphragm
This is the most common and well-known diaphragm (respiratory), which separates the thoracic cage from the abdomen.
iv) Pelvic Diaphragm
Found on the pelvic floor, it links the sacrum to the pelvis and is essentially a large "sheet" of specific muscles.
These four diaphragms work together in unison to contribute to the respiratory rhythm (and flow) which is fundamentally important for the proper function of the central nervous system and our circulatory system. Craniosacral Therapy allows the diaphragms to release, thus allowing a "level playing field" for deeper releases of the dural tube, vertebral and cranial bones, and cranial meninges. Clients often become aware of changes as their tissue moves, warms to touch, fluids begin to flow, and their breath moves into sighs, indicating a dissipation of tension.
So don't let your diaphragms constrict your flow; book in for a Craniosacral MOT instead!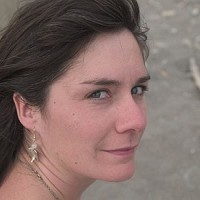 Article written by Ri Ferrier
- Tetbury
I am enthusiastic and passionate about making a difference in the world, especially in the lives of children and teenagers. Walking in a way of gentleness and beauty on the Earth is very important to me, and I absolutely love the gentle approach to well-being that is offered by Craniosacral therapy.... [read more]
Craniosacral Therapy
View Profile