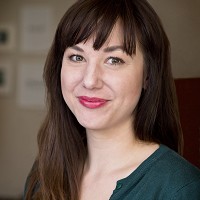 Did You Know That the Age at Which One Learns a Second Language Can Impact Ones Emotional Connection to the Words?
Posted by Emely Ostberg 421 Days Ago
Mia Nacamulli is a communication specialist and in her TedTalk she tells us how we tend to be emotionally less biased when we speak, write, read and listen in a second language, due to the way a second language is stored and recalled in the brain.
Bilinguals often report of how they find themselves cursing more freely in their second language owing to not having experienced the words as emotionally laden, something which supports Nacamulli's hypothesis. Some have told me how they found it difficult to say 'I love you' with the same intensity as when speaking in their mother tongue. A few bilingual colleagues of mine have spoken about sensing an 'emotional inhibition' when engaging in personal therapy in their second language, especially when working on elements recalled from a time when they only used their mother tongue.
What does this mean for the process of psychotherapy? Does it mean that psychotherapy not conducted in one's mother tongue is useless? I would argue no, definitely not! However I do believe that it tells us that psychotherapy - and in particular some elements of it - could benefit from being modified in order to take the bilingual brain into account.
Want to learn more? Watch Nacamulli's TedTalk here.