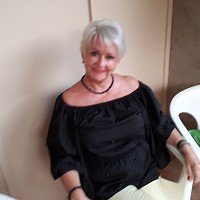 EFT (EMOTIONAL FREEDOM TECHNIQUE)
EFT is an incredible and very successful meridian energy therapy tool that has been used for about 10 years. It has been described and the "Therapy for the New Millennium" although its roots are in acupuncture which is at least 3000 years old. It can also be described as acupuncture without needles or emotional acupuncture. It is a simple but effective technique somewhere in between hypnosis, meditation and acupressure.
EFT is based on the theory that the cause of all negative emotions is a disruption or imbalance in the body's energy system. When the energy system is out of balance unwanted emotional and physical symptoms are experienced. EFT, often referred to as emotional or psychological acupuncture, uses a simple safe and speedy process of tapping on energy or meridian channel points to clear the disruption, balance the energy flow and restore emotional and physical wellbeing. EFT is fast becoming one of the most effective techniques for healing emotional issues such as anger, stress, anxiety, phobias, self confidence and is highly effective for people who wish to lose weight or quit smoking.
EFT is simple to learn, non-invasive, is painless and has no known side effects. Success rates using EFT are high and it can be combined extremely well with hypnotherapy. As it's so very easy to learn you will be able to use EFT for self-treatment after your first session enabling you to feel empowered and able to take control of your life should any unwanted day-to-day challenges occur.