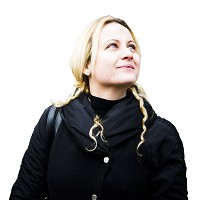 Is choosing a therapeutic model the best strategy to get the help you need?
923 Days Ago
Is choosing a therapeutic model the best strategy to get the help you need?
Over time, a wide range of therapeutic models have been developed either via evidence-based research or anecdotal evidence from clinical experience. Some have become more popular than others, some remain controversial, and others are considered cutting edge. Regardless, this variety can cause confusion as to which model one should choose to get the best results. Below, I present three different therapeutic models that are in great demand today. I try to illustrate the theoretical variety behind each model but also their different and at times complementary applications.
Cognitive Behavioural Therapy (CBT) focuses on the difficulties you are presently facing and helps you learn practical ways to overcome obstacles and improve how you live your everyday life. It relies on the concept that your thoughts, feelings, physical sensations, and actions are interconnected and can trap you in a vicious cycle. CBT can help people suffering from a number of difficulties including anxiety, depression, eating disorders, behavioural difficulties (such as anger and conflict), and problems related to alcohol misuse.
Mindfulness teaches you to take control and train your attention to focus on the present moment in a non-judgmental way. This helps you clarify and accept your present moment reality and prepares you to better manage your challenges. It is an effortful practice that goes against our natural tendency to passively allow our attention to focus on what distresses us. This model can help anyone who wants to improve their mental health and wellbeing, but also people with difficulties in their studies or work and during pregnancy.
Schema Therapy helps you understand and change behavioural patterns that are causing you difficulties and develop more adaptive behaviours. These patterns, known as "schemas" or "life traps", originate early in life and dictate how you live your life. This therapy can be effective even when other methods have previously been unsuccessful. This therapy can help people with chronic self-destructive behaviours (such as jealousy, low self-esteem, and self-harm), relationship difficulties, personality disorders, chronic depression, eating disorders, and substance abuse.
Just these three examples can give you a taste of the variety that exists in psychological therapies. However, choosing a therapeutic model is only one factor that determines the outcomes of your therapy. What's most important is to find an experienced therapist with knowledge in various models, which can give them the flexibility to either successfully deliver a specific model or to be in a position to tailor their therapeutic approach to match your needs. This can guarantee effective and quick results for you.
If you would like to find out more about this topic, Dr Patapia Tzotzoli.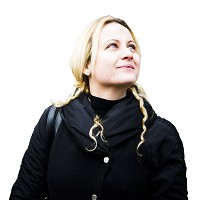 Article written by Patapia Tzotzoli
- Richmond
I imagine a world where we understand and openly embrace mental health in our lives, because the relationship with our mental health determines the quality of our lives and those of others. For years I have dedicated every day of my life to understand and improve people's psychological health and wellbeing.... [read more]
Cognitive Behavioural Therapy
Mindfulness
Relationship Therapy
View Profile