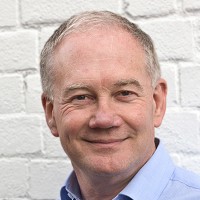 Over the last 20 or so years therapists have been seeing more clients, especially but not exclusively men, who are worried about their pre-occupation with sex. And therapists, when they see a young man worried that he is unable to ejaculate inside his partner, begin to wonder how much internet porn they are watching. Addiction to sex can cause many more problems and put relationships in danger or make starting a relationship difficult.
Sex addiction has only been recognised in the past 20 years as an issue and we are still learning how to work with clients who may be addicted. But cognitive behaviour therapy (CBT) seems to help many suffers.
Am I addicted?
The key question is - do you feel your sexual behaviour is out of control? Has it taking over your life? Is it causing problems in your life? If it is then it is likely you are. But even if you aren't you may be using sex to self sooth or to make yourself feel good. Working with a counsellor, especially one that is trained to work with those who are addicted to sex, will help you get a more healthy balance to your life.
Sex addiction is not just being addicted to watching porn. Although more and more cases involve this habitual behaviour. Especially in younger clients. Sex addiction can be about any sexual activity that you feel you have to do. It could be dogging, visiting prostitutes, using chat-lines or exposing yourself for example. And if you feel it has taken over your life then it doesn't matter if we call it an addiction. If it is something that is causing you a problem and you are desperate for help then now is the time to look for a therapist. Ideally one who is a member of ATSAC (the Association for the Treatment of Sexual Addiction and Compulsivity).
Why does it happen?
Sex addiction is like any other addiction. We usually start whatever it is that is our addiction to help us forget something. Maybe the boring job we do, the beautiful woman or man who ignores us, the marriage that isn't working and lots, lots more. But we know some people can watch porn without it taking over their lives. Why? It seems that for some 3 per cent of the population, they become addicted. Their lives are taken over and no matter how they resist they can't seem to stop. It is believed that addiction to sex is tied in with a trauma or attachment problem early in a child's life or it may be that the young adult had an early opportunity to watch porn and then became a compulsive viewer.
Can I get back control?
That depends on you and if you are really, really ready to take control again. Being sexual is enjoyable and the hormones that are produced when we are sexually active make us feel good and help us, temporally, to forget our problems. So it is difficult and no therapsit should say otherwise. But, yes, it is possible.
Partners suffer too.
Once an addict has been discovered the partner of that person suffers too. Questions around why and wasn't I enough are usual. And it might be useful for the partner to attend counselling too.