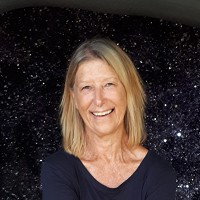 Shifting Energetic Blocks in Your Body's Energy System to Move Forward in Life
The Emotional Freedom Technique literally taps into our energy body to shift blocks within our meridian system (the pathways that carry 'chi', in Chinese Medicine, 'ki' in Shiatsu, and in the West we tend to say Universal Energy). Our bodies are energy and we are surrounded by electromagnetic energy that impacts upon us, at various times. For a healthy body and mind our energy needs to flow like a stream and if is inhibited then our health physically and psychologically may well be affected. What are the reasons that we get such blocks in the first place and what may have instigated them? I can hear my first Zen Shiatsu Master saying ' aches, pains, lumps and bumps in the body, they are condensed thoughts' this was back in the early 1990s and this statement has guided my work in assisting people to move forward since then.
Several factors can cause our energy flow to become blocked, and stagnant. In this article, I shall take one issue at a time that truly can impact upon our energy and on our health and well being.
Limited Beliefs:
We all have had and still do on many occasions, limiting beliefs. These limiting beliefs may have stemmed from something we heard and it was planted like a seed, for example: 'You will not be able to do that'; 'You are not good enough'; 'You will never get things right'. We can have limiting beliefs in many areas of our life, such as, how much money we can earn, our relationships, how others see us. If we take on board these types of beliefs they become part of our subconscious and, from time to time, they interfere with what we actually want in the present time.
Events:
Events in our life can be from the past or the present, and these can affect how we think and feel about future events, for example, that talk you are about to present, or an interview you want to do well in. Events in the past vary, for example, it may be a car accident that happened and the aftermath of it still plays on your mind; someone doubting you, showing you up; an unsettled childhood; a diagnosis you were given and what the doctor said plays on your mind. Any event that happened in the past, if it continues to come to the fore, even it is is only every now and then, these thoughts impact on your energy system. In the present we still have issues we have to deal with, some are harder than others and can become stressful continuing to impact upon our body's energy system.
Symptoms:
Pain and illness will give symptoms, such as, the inability to do something; a change of lifestyle that impacts upon your psychological health; possibly weight gain and a loss of self-worth. Financial worries will create their own symptoms and side effects such as stress, wondering how to cope with what is happening, feeling overwhelmed and not being able to make decisions because of the inability to think clearly.
Emotions:
There are numerous emotions that we experience every day, however, in Oriental Medicine, seven basic emotions are seen as impacting upon our health. These are fear, anger, joy, shock/fright, worry, pensiveness, sadness. Each emotion belongs to a meridian and, although these are all very normal emotions in response to our experience if they are experienced over the long term and become too intense it causes an energetic imbalance. Joy is an interesting emotion as you would think that we cannot possibly have too much joy but if joy comes from living the' high life' too much this can impact upon our health in a negative way.
Whilst working through a person's Limiting Beliefs, Life Events and Symptoms, it is the emotions that are being experienced that the EFT therapist works within a gentle and compassionate way. By using the EFT Tapping Sequence negative triggers can be eliminated, leaving the person with enhanced physical and psychological health. The person is then encouraged to tap into positive emotions, that can uplift their health, and inspire them in areas of their life, and to continue to expand their health, well being and potential.