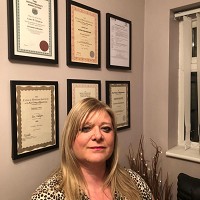 The CONTROL System — Enpowering and Liberating, putting you the client in CONTROL talking to the subconscious while you are consciously aware (it's not like traditional hypnotherapy)
180 Days Ago
The CONTROL SYSTEM
The CONTROL system Works on the principle of hypnosis without having to use deep trance (as in traditional hypnotherapy)
to gain subconscious dominance to directly change the way the client thinks, feels and behaves. It is a
more rapid form of therapy due to the direct communication with the subconscious that together we are
able to upgrade your thinking to your chosen pattern of thought over a course of just only three session.
I am confident if you really want to make changes and or have a goal in mind, you would love this system because
the changes are noticed straight away. Its truly amazing and exciting because you really are in CONTROL, because you actually
get to be fully aware of your subconscious communicating with me. Bet you are intrigued I know I was, the best bit is you can try
it with me for FREE.
Whats it good for ?
it is for just about everything!
Anxiety, depression, traumas, weight issues, fear & phobias, OCD, confidence boost, help with low self esteem,
addictions/ habits (such as smoking, nail biting), sleep problems, guilt, bullying, cycles of behaviour you can't
stop, the list is endless.....
Why I love being a CONTROL PRACTITIONER ?
I have not only made many rapid changes for my clients which is amazing and of course very rewarding,
but the CONTROL system has given me a way to treat myself as and when needed. I have several chronic illnesses(
more info on website and face book) it has helped me control pain, give up smoking over a year ago, helps me be calm in
stressful situations and so much more. The control system is a useful Therapy because it gives the client a tool for life.
Also being a CONTROL PRACTITIONER you become part of a team and get rewarded and recognised in the industry.
Im so proud to publish this I received in my first year of being a CONTROL practitioner. I love CONTROL and every client has done so too.
plus to know I've done my mentor / author Tim box proud too :) It is fantastic to now have the reputation of being AWESOME ,
PRACTITIONER OF THE WEEK!!
It's Practitioner of the week time again, and this week I have chosen the AWESOME Laura O'Callaghan!!
Laura came to CONTROL having already trained in and established herself in the fields of Hypnotherapy, CBT and NLP.
Her and the CONTROL system just instantly clicked and she has been doing some absolutely amazing work since qualifying with the Academy.
Check out the testimonial she put up on her page Mind Therapy this week:
"After suffering for nearly 3 years with anxiety & Depression, in January I took a huge dip and become barely able to function, having severe panic attacks and self harming. Knowing the NHS was stretched I decided to look for private therapy. I found Laura's leaflet and liked the look of what was on offer.
When phoning up I was booked in instantly for a consultation after which I came out feeling great. I chose The CONTROL system as my Therapy not knowing that after just my first session I would notice the difference In my levels of anxiety. I was able to walk around people again plus attend a job interview. After my second session I felt myself again practically no feelings of anxiety and able to walk myself to the front door AMAZING!.
My third and final session , I walked in having secured a new job - the one I interviewed for after my first session and a new flat. No stress, No Anxiety and feeling myself again.
This has been an amazing journey and I would shout from the rooftops to anyone needing help to attend sessions with Laura.
Bring on having my life back under Control."
Sally Coleman
I am SO proud to have Laura on our ever-growing team of CONTROL Practitioners, not least because she has had to overcome some tremendous personal challenges and health issues to get where she is now.
Laura doesn't just talk the talk, she walks the walk and is a shining example of what can be achieved when you get your mindset right!
Congratulations, Laura! Practitioner of the week! :)
Tim xx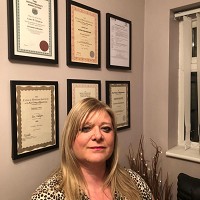 Article written by Laura O'callaghan
- Maidstone
Hi, my name is Laura and I am a qualified hypnotherapist, CBT Practitioner, CONTROL practitioner and remedial hypnotist.
My passion is to help others live a better quality of life. I completely understand starting something new can be the hardest bit, the good news is the fact you're reading this is... [read more]
Cognitive Behavioural Therapy
Hypnotherapy
View Profile