One of the areas in biodynamic craniosacral therapy that intrigues me is the dance between space and containment. We find space and containment within our very physiology, our body - i.e. the pelvic, abdominal, thoracic and cranial cavities as spaces and the membranes/diaphragms as containers.
Space and containment is also mirrored in both our emotional and spiritual wellbeing. How many of us have issues with our boundaries? How often do we find ourselves feeling constricted or conversely, screaming to be given some space?
To me, this dance of space and containment is fundamental to life. Both are important, both are needed, and it is the balance within and without that we need to maintain for health and happiness to flourish.
Containment is about safety and security, it's about being held. We've all had times when we've hidden under the duvet in the foetal position; this is the medicine of containment. However, shock and trauma shatters the capacity not only to be safe, but also to feel safe. One of the key tasks of a therapist is to create a safe container for the session. The stronger and safer the containment, the more powerful the transformation is. It is definitely a paradox!
Space is freedom. It's growth. It's fluid. It contains the unknown, the magic and the mystery. It can bring on fear and excitement in equal measure. It's about breathing out and filling the extremes of yourself, so you know where your edges are (both physically and in terms of how big you dream). It leads to strength and inner knowing. So the other key task of a therapist is to ensure that the field of perception has enough space to match the client's needs.
And as with any good dance, every meeting will be different, the rhythms will change and fluctuate. But what is born of the dance between space and containment is profound and uniquely yours.....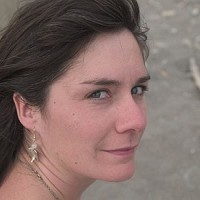 Article written by Ri Ferrier
- Tetbury
I am enthusiastic and passionate about making a difference in the world, especially in the lives of children and teenagers. Walking in a way of gentleness and beauty on the Earth is very important to me, and I absolutely love the gentle approach to well-being that is offered by Craniosacral therapy.... [read more]
Craniosacral Therapy
View Profile