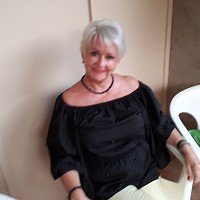 Weight Loss
By the time most people use hypnotherapy to help with weight loss they have normally tried many diets and found that they don't work. This is because it is the unconscious patterns of behaviour that keep people in a cycle of inappropriate eating and drinking. When those patterns are changed weight loss becomes much easier and natural. Hypnotherapy helps you to identify unhelpful beliefs and attitudes and then helps you create new positive ones that help you create the desired outcome.
With hypnotherapy you are not on a diet. There is no calorie counting you are simply creating new attitudes to food and drink that result in an initial weight loss and then a balancing out as you reach your ideal weight. It is also important to develop positive and healthy attitudes towards yourself and your body and hypnotherapy allows this to happen.
Using hypnotherapy to aid weight loss, you will feel healthier, more energetic and happier. You will find it easy to be in control of your food intake and exercise routine and you will feel proud of your healthier lifestyle, after all this is your aim, to create a healthier lifestyle forever.
I incorporate EFT (tapping) in my sessions and a free CD to help keep you on track.
Gastric Band Hypnosis
As obesity rates around the world soars, demand for gastric band surgery has never been higher. The success stories of celebrities such as Fern Britton and Sharon Osbourne have encouraged thousands to follow in their footsteps.
The operation involves placing a band around the top region of the stomach. The band creates a small pouch at the top of the stomach that can hold approximately half a cup of food (rather than the normal 6 cups).
When this pouch is full – it sends a message to the brain that the entire stomach is full. Therefore the patient is hungry less often, feels full more quickly and for a longer period of time, eats smaller portions, and loses weight over time.
The fitting of a surgical gastric band results in most patients achieving a steady ongoing weight loss until they reach their target weight, as agreed with their surgeon.
The Hypnotic Gastric Band is intended for people who have stones rather than just pounds to lose. Anyone who is overweight by 2 stone or more may want to consider the Hypnotic Gastric Band. In reality – the gastric band is generally reserved for those people with a BMI of 35 or over. If they have less weight to lose other methods of hypnotherapy can help.
The gastric band procedure is not always appropriate for everyone; it is usually limited to those with the highest BMI and may not be suitable for some people due to the anaesthetic risks. Other people may be put off due to a fear of hospitals or the length of time it may take to recover. On top of this it can be complicated and risky and often leads to discomfort and many unpleasant and painful side effects. Over 80% of patients will experience one or more of the following symptoms:
nausea and vomiting (50%)

reflux or regurgitation of food (35%)

slipped band (25%)

obstruction or blockage (15%)

constipation or diarrhoea

difficulty swallowing
Additionally there is the price – to have a gastric band fitted it can cost around £8,000 and it does not offer a miracle solution – lifestyle changes must be made to feel the full benefits.
Having an imaginary gastric band fitted during hypnosis is an ingenious way to help overweight people shed the pounds without undergoing any of these dangerous and expensive surgical procedures. The Hypnotic Gastric Band is designed to create a different relationship with food for the patient, and maybe alcohol as well; so that they eat much smaller portions and enjoy a generally healthier diet. Just as having a traditional gastric band surgically fitted is not a quick fix, nor a miracle cure, neither is the Hypnotic Gastric Band: with both procedures a number of life changes are required.
The success stories of having a Hypnotic Gastric Band have been well documented in the news recently with a reported success rate of 80% which is higher than actually having the surgical procedure which only works for 70% of people.
The Hypnotic Gastric Band programme is based upton 3 hypnotherapy sessions leading up to the virtual gastric band operation which can be taken on consecutive days or over a couple of weeks with a consultation approximately 8 weeks after completion of the main therapy to find if the rate of weight loss being achieved is in line with expectations and possibly ''adjust'' the band if necessary.