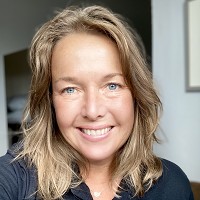 The Bowen Technique
If you are suffering with persistent or recent pain due to perhaps poor posture or an injury or generally feel out of alignment (you know the feeling, when your right side seems to be doing something different to your left), then The Bowen Technique may be the thing for you. The most common comments I receive from clients are their surprise at how much more relaxed, grounded and calmer they feel afterwards, and that the effects continue long after treatment. Bowen treatments seek to balance and re-align the whole person (physically, emotionally and mentally).
"After a fall, I was recommended to try Bowen, which helped immensely with my recovery, after just two to three treatments. I like to go when my body needs balancing".
Thomas Ambrose Bowen (1916-1982) began developing his technique - now known as The Bowen technique - in the 1950s in Geelong, Australia. The moves made are a rolling-type motion of the thumb and forefingers at specific points on the body. These are designed to stimulate nerve pathways, which encourage a conversation to take place between different nervous systems of the body. To allow that communication to take place I leave the room between each set of moves. The breaks increase the effectiveness of each subsequent set of moves. All in all, Bowen is very gentle and suitable for all ages.
"Having discloated my shoulder some years ago, I have only been able to raise my arm waist high. After receiving various treatments without success, I decided to try The Bowen Technique with Lisa. I am now able to raise my arm above shoulder height without pain or discomfort which is really amazing".
Bowen has been observed to help with the following, to name a few:
· Acute and chronic back pain
· Sciatica
· Frozen shoulder and tennis elbow
· Whiplash
· Hayfever
· Headaches/sinus
· Stress and tension
· Chronic fatigue/Fibromyalgia
It has been reported to positively help a number of factors:
· Quality of sleep
· Mood elevation
· Ability to concentrate and focus
· Positive outlook on life
· Relaxation