Contact Cate
Visit Website
Cate Smail
, Arts Therapist
in London
Contact Cate
Website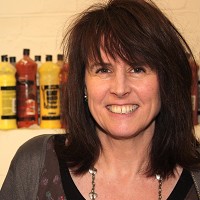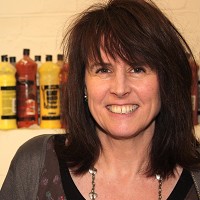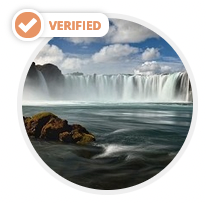 "I can offer counselling, psychotherapy or arts based therapies as appropriate. During the initial assessment we can explore which you feel would be most helpful for you. I offer therapy in 2 convenient North London locations, Kentish Town and East Finchley, working in a psychodynamic way, dealing with deep rooted issues in order to enable growth and recovery. I use a 'person-centered' approach, which allows clients to develop a sense of self in a comfortable non-judgmental environment, supporting them to find solutions to their problems."

Background & Qualifications
I am registered with the British Association for Counselling and Psychotherapy (BACP) and Health & Care Professions Council (HCPC). I am also a member of the British Association of Art Therapists (BAAT). I originally studied fine art at Central St Martins and have a BA (and MA) in Art History from Cambridge University and an MA in Art Therapy from Hertfordshire University.
I work with adults, as well as children in a range of settings from adult mental health to education. I also offer art therapy groups for self-exploration and wellbeing.
I have 2 practices in North London where I can offer individual work on a one-to-one basis.
I am also the director of the community interest company, ArtTherapy4All CIC, and managing agent at The Art Therapy Agency.


My Specialisms
-Divorce and family breakdown
- Depression
- Anxiety
- Relationship issues
- Building self esteem
- BPD
- Bereavement
- Eating disorders
- OCD

Approach to Therapy & How I Work
I use a 'person-centered' approach. I usually start with a 75 min assessment session to allow time to discuss what approach would work best for you, whether it's art psychotherapy or counseling. The therapy sessions can be directive or non-directive depending on your needs. I work together with clients to enable them to find their own solutions to their problems.
Therapies & Rates
Please note the rates detailed below are there to give you an idea of the therapists standard rates, we strongly advise you contact the therapist for more detailed rates and any offers they may have.
| | | | |
| --- | --- | --- | --- |
| Therapy | Appointment Type | Rate | |
| Psychotherapy | In Person | £55 per 50 minutes | |
| Counselling | In Person | £55 per 50 minutes | |
| Arts Therapy | In Person | £55 per 50 minutes | |
Additional Rate Information
Subsidised rates available for students and those on low income.
Testimonials
Ness on 28/04/2018
"Wow… where do I even begin… Sadly, this space is not long enough to say all the wonderful things I would love to.  I will start by saying from day ONE I felt incredibly comfortable with Cate and able to speak completely freely, openly and honestly about everything and anything… and she taught me the wonderful skills to open myself up and express myself freely, through my artwork, safely, no matter how painful and difficult the subjects I brought up were!  

Cate gave me the confidence, from session ONE, to gain confidence in expressing, myself, in a theraputic way, using a wonderful selection of fun art mediums, including  paints, pastels, pencils, fabrics, card, paper, etc…  She taught me incredible freedom of expression, in a wonderful artistic and creative way.

I really want to say an extra special thank you to Cate and to your incredible organisation for exisiting!  I am honestly so grateful to you for all your INCREDIBLE and WONDERFUL support, encouragement and patience with me!
"
Samantha Bushby on 28/04/2018
"Cate is a wonderful art therapist. Highly professional and very easy to work with. Her art therapy groups are so supportive and enjoyable and i would definitely recommend them. All of my involvements with Cates projects and groups have been extremely beneficial to me and helped me know myself so much better. "
Contact Cate
Website