Contact Joan
Joan Benjamin
, Arts Therapist
in Surry
Contact Joan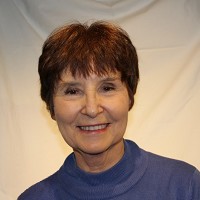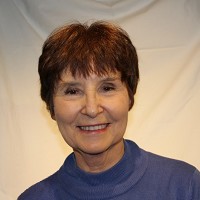 I have many years experience and work individually to help clients resolve and move on from different sorts of emotional difficulties.
Each client is unique and the challenges they face vary greatly. Often a tricky knot in their past is found. This has overshadowed their present and their future life.
A persons problems may be sharp and urgent, they may just feel dull, or do not know what the cause may be. In therapy
I offer a quiet confidential space to talk and be listened to. In the process a client learns to listen to themselves in new ways.
It is a journey of discovery. A better quality of life is reached , this often requires hard work on the part of the client. Perhaps leaving one stage of life and entering another takes place.
As a qualified psychoanalytic psychotherapist I can work at whatever depth the client decides to journey to., Long or Short term, time limited work are possible.
Background & Qualifications
I am a professional member of The Association for Group and Individual Psychotherapy, a member of the United Kingdom Council for Psychotherapy. I belong to the Guildford Centre for Psychotherapy, a group of Psychotherapists which gets together bi-monthly and organises a public talk each year.

I am a long time member, of a peer reading group. We take it in turns to present a chapter of a wide variety psychotherapists' books. These include classics right up to the present day interest in Neuroscience.

I have a diploma in Jewish Studies, and have attended many interfaith conferences in Bendorf, Germany as well as in England, I studied at a Rabbinic College and in Jerusalem for three years of a five year course.

Before training as a Psychotherapist, I worked in the theatre, selling, advertising, teaching, and working in my pottery

My Specialisms
I specialise in individual psychoanalytic psychotherapy with different ages from young adults upwards. My training was eclectic and I have a special interest in C.G.Jung, dreams and the use of drawing and painting feelings . Not to make pretty pictures. Sometimes people use self-guided imagery and find it helpful.
Approach to Therapy & How I Work
As a psychoanalytic psychotherapist I believe in the unique individuality of each client. I focus on the client and by listening to them and helping them to listen to themselves in new ways they find their unique way forward. I like to keep strict boundaries and confidentiality so the client can come in time to feel they have a safe space in the consulting room. I consider that the consulting room is their own place for the duration of the session.
Therapies & Rates
Please note the rates detailed below are there to give you an idea of the therapists standard rates, we strongly advise you contact the therapist for more detailed rates and any offers they may have.
| | | | |
| --- | --- | --- | --- |
| Therapy | Appointment Type | Rate | |
| Arts Therapy | In Person | Please Call | |
Additional Rate Information
Individual Psychoanalytic Psychotherapy, variable rate between £45 to £60, slightly less if twice a week or more. Each session 50 minutes. Short term Psychotherapy Counselling/Psychotherapy £60 . Also available for low waged (Guildford Centre for Psychotherapy sponsored) 20 sessions @£25 per session.
Contact Joan