Bioresonance Therapy
Bio-Resonance uses a sophisticated piece of electronic equipment called a Bio-resonance System to provide a special type of energy medicine. Its purpose is to re-balance you holistically, using energetic resonances to help dissolve underlying energetic imbalances that can result in poor health at many levels.
Let's find someone near you, just enter your postcode/town below...
Bioresonance Therapy Practitioners
Read More
It is a generally accepted theory in Quantum Physics, that everything in the universe is in vibration and has a frequency. Bio-resonance equipment first appeared during the 1970's and there are many different makes, each with its own particular development path.
The purpose of bio-resonance is to find imbalances and then re-balance them. The equipment identifies the various frequencies that are affected then triggers restoration of healthy oscillation for the recipient. The skill of the practitioner is in knowing all the subtleties of the equipment to tune each session and get the best results for the recipient.
Why people come to see Bio-resonance practitioners?
Typical reasons people book an appointment:
Allergies and intolerances
Anxieties
Autistic spectrum disorders
Body Systems - liver, digestive, reproductive, lungs, hormones etc
Brain fog of various types
Detoxification
Digestion
Grief and Bereavement
Headaches & migraines
Immune system support
Joints-inflammation
Menopause
Muscles-inflammation and sprains
Menstruation-painful and PMT
Skin complaints
Sleep Disturbances
Smoking cessation
Sports injury
Stress
Surgery-support before/after
Tiredness / fatigue
Wellbeing maintenance
What one should look for when choosing a Bio-resonance practitioner
Look for a practitioner who has experience in your particular requirement. Many combine bio-resonance with other therapeutic skills that might be of interest to you as well. Speak to him/her to get a feel for whether you can work together successfully.
Checking the practitioner's qualifications
The various bio-resonance system manufacturers usually run training courses and certify practitioners in-house. In this case, there will be a list of certified practitioners published on their website. It is also possible to check that all the therapies you are interested in are included on his/her practitioner's insurance certificate by asking for a copy of it.
How long a typical session lasts and what one can expect during a session.
Your practitioner will discuss the reason for your visit with you and will set up the equipment appropriately to support you.
Resonances from the session may be provided in some form for you to take away (drops/spray/pills/creams or a device that you can wear). This will continue the effect of the session on afterwards.
Reports are produced by some equipment (not as a medical diagnosis though).
The practitioner will guide you and identify any required next steps.
Clinic visits - You will be fully clothed, seated or lying down, connected to the bio-resonance equipment in some way (for example via wrist and/or ankle bands or holding onto probes). A clinic session typically takes from half an hour to two hours.
Remote sessions - Some of the more advanced systems are able to perform remote sessions. In this case, the bio-resonance equipment will use a bio-sample of some sort from you (e.g. hair sample) and you will speak to the practitioner on the phone/Skype beforehand. Remote sessions are excellent if you don't have the time, or live too far away from the practitioner, to visit. It also allows longer sessions to be run on your behalf than would be possible in clinic.
How many sessions are typically needed?
This does vary according to your requirements. Regular sessions are preferable for issues that have been around for a long time whereas occasional on-off sessions are adequate for a quick boost or minor issues.
What does bio-resonance therapy work on?
The more advanced bio-resonance systems are extremely expensive pieces of equipment that use several hundred thousand resonances to delve into a very broad range of possible imbalances:
Psychological imbalances - optimisation of mental processing, improvement of emotional management and redefinition of beliefs and past event(s).
Postural imbalances - increasing psycho-somatic (i.e. mind-body) awareness, tissue control and improving co-ordination and balance.
Structural imbalances - regulation of musculoskeletal and connective tissues, neural entrapments, fluids stasis and visceral misalignment.
Physiological imbalances - metabolic balancing, detoxification, regulation of microbiome (i.e. not just the individual organism's cells but all the others required for health e.g. gut microbes) and microcirculatory parameters.
Nutritional imbalances - regulation of nutritional deficiencies, intolerances, allergies, toxicities and dietary recommendations.
Bio-energetic imbalances - realignment of quantum bio-field and unblocking energetic points (e.g. acupuncture points and energy meridians) and associated feelings.
Environmental Health imbalances- prevention and protection from environmental health disruptors.
Spiritual Health imbalances- consciousness growth and enlarging perspective of life by changing perception.
Our Bioresonance Therapy description was kindly supplied by Carol Fieldhouse.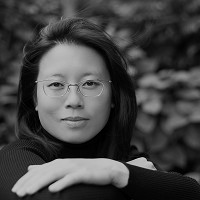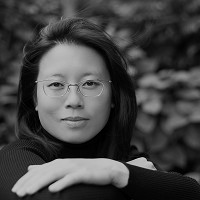 Patient Review:
"I have been following my homeopathic protocol created by Rosanna for a year now and initially approached the treatment with a sense that this was going to be an important part of maintaining health.  The benefits of the treatments have surprised me however and been so powerful not only in... [read more]
Allergy Therapy
Bioresonance Therapy
Energy Medicine
Flower Essences Therapy
Homeopathy
View Profile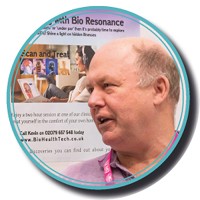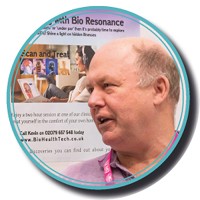 In searching for a solution for my own health challenges I stumbled upon the latest bio resonance system that is capable of scanning all your body systems in one session.

Its very convenient to use as you only have to wear a special set of 'headphones', sit back and relax, and watch... [read more]
Bioresonance Therapy
View Profile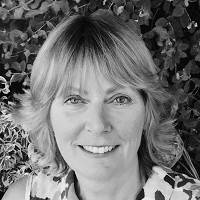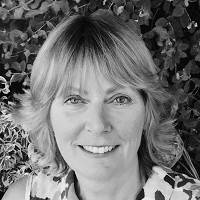 My name is Julie and my passion is working with people who are ready to transform their lives whether that is physical, mental, emotional, spiritual or a combination of all or some of these. I use a variety of tools and every session is uniquely tailored to your needs through Nutritional... [read more]
Bioresonance Therapy
Crystal Therapy
Energy Medicine
Nutritional Therapy
Reiki
View Profile
I am a British citizen of Palestinian Armenian origins. Both my roots were persecuted which has brought me to a place where I feel I belong nowhere except the World. I am passionate about World Peace and a World without borders coming together, practicing 'Live and Let Live' and sharing resources.... [read more]
Bioresonance Therapy
Emotional Freedom Technique
Energy Medicine
Life Coaching
NLP
Reiki
Yoga Therapy
View Profile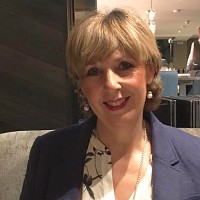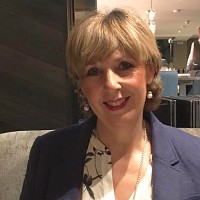 Hello and welcome, my name is Julie Dodgson founder and Director of Crossgates Bioenergetics Ltd.

I have more than 18 years experience working with many people and animals to help with physical, psychological and emotional health issues.

Before I became a therapist my life was changed in 1995 when I became extremely... [read more]
Allergy Therapy
Bioresonance Therapy
Energy Medicine
Flower Essences Therapy
Homeopathy
View Profile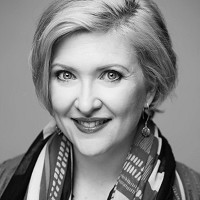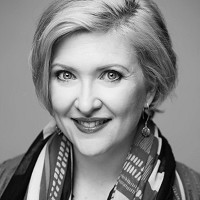 Naturopath, Nutritionist, Homeopath - Natural Solutions to your health challenges.

I treat clients from all aspects of health - physical, emotional, mental, energetic and spiritual.

Symptoms and illness can be multifaceted and not just as a result of the food we put in our mouths. I use Bio-Resonance testing... [read more]
Allergy Therapy
Bioresonance Therapy
Colon Hydrotherapy
Homeopathy
Naturopathy
Nutritional Therapy
View Profile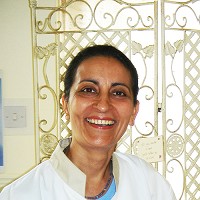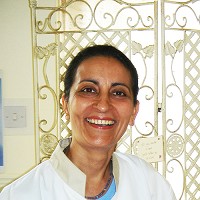 Do you feel unduly tired? Stressed? Health problems not letting you live life to the full? Want to REPLENISH AND RECHARGE YOUR ENERGY and enhance the quality of your life?... [read more]
Biofeedback
Bioresonance Therapy
Energy Medicine
Homeopathy
Naturopathy
Nutritional Therapy
View Profile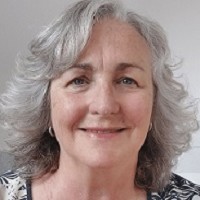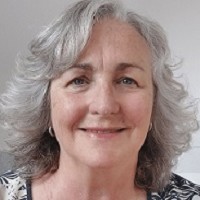 Are you holding everyone and everything else in your life together yet feeling as though you are dying inside?

Have you lost the dreams and passions you once had?

Has the reality of life hit you hard and knocked you off balance?

Are you lacking in energy, stressed, worrying and losing control?
It is time... [read more]
Bioresonance Therapy
Homeopathy
View Profile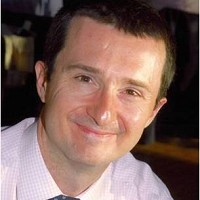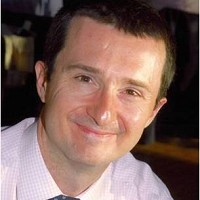 Working with Thierry

Thierry Clerc practices in Cambridge (UK) as a clinical homeopath and a nutritionist. He is a regular contributor of several national and international health magazines.

First of all, thank you for your interest. Thierry's approach is highly individualised and relies on a respectful and trustful relationship. For most client, this... [read more]
Biofeedback
Bioresonance Therapy
Energy Medicine
Herbal Medicine
Homeopathy
Homotoxicology
Nutritional Therapy
View Profile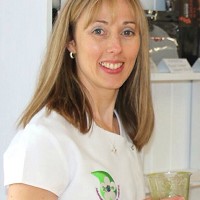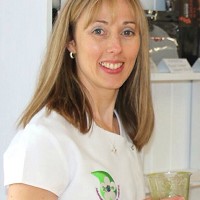 Louise began her career as an IDTA dance teacher, trained as a Beauty Therapist, Physiotherapist, Sports Rehabilitator and then progressed to studying a wide range of holistic therapies. Previously resident Physiotherapist for performers and dancers at Sadlers Wells Theatre, London, she has worked with students at Central School of Ballet, London,... [read more]
Acupuncture
Bioresonance Therapy
Crystal Therapy
Emotional Freedom Technique
Energy Medicine
Flower Essences Therapy
Homeopathy
Hypnotherapy
Kinesiology
Life Coaching
Massage Therapy
Meditation
Mindfulness
Myofascial Release
Naturopathy
NLP
Physiotherapy
Reflexology
Regression Therapy
Reiki
Sports Therapy
Tension and Trauma Releasing
Thai Massage
Yoga Therapy
View Profile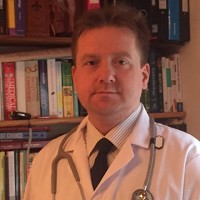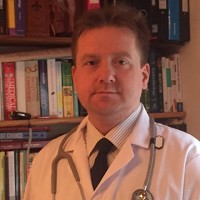 Adam Przygoda, ND

TCM and Orthomolecular Medicine specialist. I have begun medical study from an Acupuncture course completed at the Open International University in Colombo, Sri Lanka. Next got back and continued studying integrated medicine and graduated from the International University, College for Naturopathic Medicine in Sri Lanka. Postgraduate study is being... [read more]
Acupressure
Acupuncture
Allergy Therapy
Bioresonance Therapy
Herbal Medicine
Naturopathy
View Profile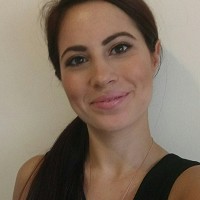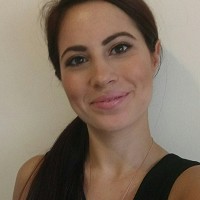 Director of Body Evolution
Registered nurse working in emergency Department in Addenbrooke's hospital
Biofeedback Technician,
Holistic Nutritionist
Certified Miha Bodytec Instructor
Biofeedback
Bioresonance Therapy
Body Stress Release
Nutritional Therapy
Sports Therapy
View Profile
I am a complementary health practitioner in W9, and an educator in natural health. I have been a therapist for a number of years and am a registered member of the following:

Complimentary Medical Association

Sound Healers Association

Past Life Therapy Association

Past Life Therapy Association

Atlantis College of Healing


I offer a very friendly and warm... [read more]
Bioresonance Therapy
Regression Therapy
Reiki
View Profile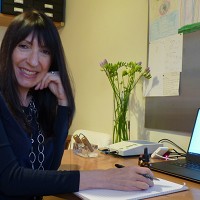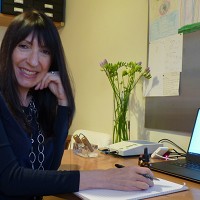 I am a Practical Homeopath working in Whetstone, North London and St Albans, Hertfordshire. I am also a Craniosacral Therapist

I enjoy working with children but treat people of all ages and generally consider myself a family practitioner.


Bioresonance Therapy
Craniosacral Therapy
Homeopathy
View Profile