Contact Cathy
Visit Website


Cathy Vivian
, Bowen Technique Practitioner
in Leicester
Contact Cathy
Website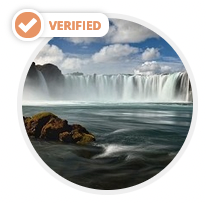 I use a combined therapeutic approach of gentle bodywork using Bowen Therapy, the Emmett Technique and NST. This stimulates the body's own ability to re-align tissues, reduce pain and tension and improve general health.

In just a few sessions clients can find even long-term issues may disappear. I have helped hundreds of people overcome pain and discomfort where mainstream allopathic treatments have fallen short. Many people find significant relief after one session, returning for regular balance a few times a year.
Background & Qualifications
I am a professionally trained and fully insured therapist, with experience of body therapy in private practice since 1994 when I gained a degree in chiropractic from Oxford-Brookes University. I continue to regularly review my skills and learning by following a personal programme of professional development.
Professional standards
GMC approval
High success rate
My Specialisms
I specialise in back and neck pain, with particular emphasis on the jaw - a significant contributor to complex painful conditions.
Approach to Therapy & How I Work
These gentle, non-invasive techniques are simply amazing, and reflect my sympathetic approach. Whether you want to reduce pain, have better sporting performance, enjoy relaxation or start ill-health prevention, all of my patients will benefit in some way. I work with each person to look at their physical and lifestyle history. This goes on to inform the treatment which is gentle, relaxing and non-invasive. Treatment is done through light clothing, and a session usually lasts from around 45 minutes to one hour. Most people require 2 or 3 treatments, and some will return for maintenance treatments every few months or so.
Therapies & Rates
Please note the rates detailed below are there to give you an idea of the therapists standard rates, we strongly advise you contact the therapist for more detailed rates and any offers they may have.
| | | | |
| --- | --- | --- | --- |
| Therapy | Appointment Type | Rate | |
| Bowen Technique | In Person | £40 per 45 minutes | |
Additional Rate Information
The first session where a full case history is taken is £50. Subsequent sessions are £40
Contact Cathy
Website