Contact Jan
Visit Website
Jan Mathers
, Bowen Technique Practitioner
in Inverurie
Contact Jan
Website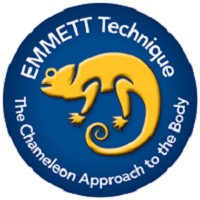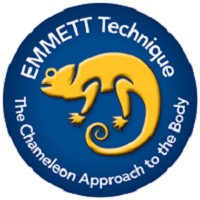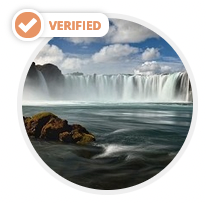 I was originally a Secretary and took time off to raise a family. When I decided to get back to work, I wanted to try and make a difference to people's lives and so I initially trained in Reiki. A few years later I discovered the amazing Bowen Technique. I practiced Bowen for many years before discovering the Walker and Emmett Techniques. They have added a completely different dimension to my practice and add immensely to the effectiveness of Bowen. My clients are continually amazed by how quickly their pain disappears. I have been working from Chelsea House Clinic in Inverurie for 9 years and see people from all over the NE of Scotland.

I called my business Reset Therapies because that is exactly what they do; they reset your body. And since we aren't just a body, but a mind also, I have done courses in EFT (Emotional Freedom Technique) and Counselling, to help people address emotional issues they may be struggling with and which may also be impacting their physical well-being. I am also undertaking a course on NLP (Neuro-Linguistic Programming) to increase my understanding of the mind and how it affects us.
Background & Qualifications
Qualified ECBS in the Bowen Technique 2006
Qualified Walker Technique 2013
Qualified Emmett Technique 2015
Qualified Reiki Practitioner Level 2
Qualified in EFT to Level 2
Diploma in Counselling (distinction)
Current First Aid Certificate
Current Insurance Certificate to practice
Registered with the CNHC (Complementary and Natural Healthcare Council) for Bowen
Registered with the BTPA (Bowen Therapists Professional Association)
My Specialisms
TMJ/TMD issues
Pain Management
Shoulder/arm restrictions including Carpal Tunnel
Back pain
Balance issues
Emotional issues
Scar Tissue Work
Approach to Therapy & How I Work
Each person is an individual and treatment is tailored to suit. The direction of treatment is always in the client's hands so I will give advice as to what I think is the best approach, but the decision as to which therapy to have is made by the client. I always begin by taking a full history; operations, breaks, falls etc, and whether the GP has given a diagnosis. Bowen Therapists do not treat specific conditions which may sound and odd thing to say, but I treat what I see. My main aim is to treat the reason for the pain so that it doesn't come back. I look to see where there are lines of tension in the body - is the person standing to one side or favouring one leg over the other for instance. I look to see how the person sits and stands and check to see how well balanced they are. I treat what I see. If a clients says they have a frozen shoulder for instance, I will always check if the opposite knee has had work done on it or is a problem in some way because there is a line of fascia (connective tissue) which links the two.

My aim is to gently ease a client's pain away, whether physical, emotional or a combination of both.


Therapies & Rates
Please note the rates detailed below are there to give you an idea of the therapists standard rates, we strongly advise you contact the therapist for more detailed rates and any offers they may have.
| | | | |
| --- | --- | --- | --- |
| Therapy | Appointment Type | Rate | |
| Reiki | In Person | £40 per 60 minutes | |
| Counselling | In Person | £40 per 60 minutes | |
| Emotional Freedom Technique | In Person | £40 per 60 minutes | |
| Bowen Technique | In Person | £40 per 60 minutes | |
| All Therapies | In Person | £25 per 30 minutes | |
| Emmett Technique | In Person | £40 per 60 minutes | |
Additional Rate Information
Normal session £40 (around 1 hour) This includes Bowen, Emmett or Walker Techniques, EFT, Reiki, Counselling, or Scar Tissue work Half hour sessions £25 - a half hour session may be offered on occasions Children under 14 yrs - £25 In receipt of FIS - £25 Babies/children under 2 yrs - £20 Home visits by arrangement - charges dependent on distance from Inverurie.
Contact Jan
Website