Contact Rosemary
Rosemary Davies
, Chiropodist
in Rowley Regis
Contact Rosemary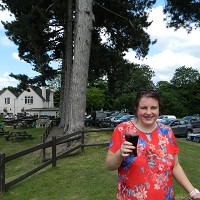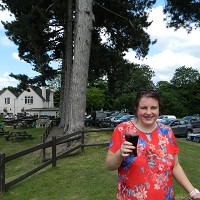 Rosemary Davies - Foot Health Practitioner (FHP)
Tel: 07387571425
Email: fabulousfootcare@email.com
Web: www.fabulousfootcare.co.uk

I am fully registered, insured to practice and qualified.
You can check out my registration at www.footreg.org
My R.F.H.P. number is S240044.

I work mobile and will visit you.

I am a qualified, insured and registered to practice Foot Health Practitioner based in Rowley Regis and working in the surrounding areas. I provide foot/feet, and nail care in the community. A chiropodist or podiatrist provides invasive treatments whereas the treatments I provide are non invasive. Please get in touch to see if I can assist you with your needs and requirements.

I will visit you in the comfort of your own home, residential, nursing home or sheltered accommodation. I can also visit your place of work. Anyone requiring the service is welcome to get in touch to find out more about the service I provide or to book an appointment.

I have an up to date clear DBS.

I provide a friendly and individualized service, always with professionalism at the forefront of the work I do.
​
Whether it is a routine assessment and treatment, or regular treatments, please feel free to get in touch. I usually recommend maintenance treatments every 4 to 6 weeks.
​


Background & Qualifications
I have worked in the health and social care sector, working as a support worker, and as a qualification assessor, assessing the full apprenticeship framework at level 2 and 3. I have also assessed higher levels, up to level 7 with the students coming from a senior/supervisory and managerial background. I have also worked in colleges teaching the post 16 age groups, teaching physics, chemistry, biology, functional maths and English.

My Credentials: Foot Health Practitioner qualifications: O.A. Dip, S.A.C. Dip. My other qualifications: MSc, BSc(Hons),Med Phys PGDip, CAVA, H&SC Dip, Dem Dip]
My Specialisms
Services & Treatments

Bunions treated
Corns removed
Calluses (Hard Skin) reduced
Cracked heels treatment
Thickened nails treated
Ingrown toenail treatment
Verruca treatment
All of the above to relieve foot pain
Toenail cutting service including filing
Diabetic footcare provided
Foot cream applied dependent on clients needs and massaged into both feet to complete the treatment
Approach to Therapy & How I Work
I provide a friendly, professional and individualized targeted treatment.
Therapies & Rates
Please note the rates detailed below are there to give you an idea of the therapists standard rates, we strongly advise you contact the therapist for more detailed rates and any offers they may have.
| | | | |
| --- | --- | --- | --- |
| Therapy | Appointment Type | Rate | |
| Chiropody | In Person | £25 per 45 minutes | |
| Foot Health | In Person | £25 per 45 minutes | |
Contact Rosemary