Contact Andrew
Visit Website

Andrew Goddard
, Chiropractor
in Norwich
Contact Andrew
Website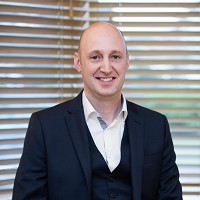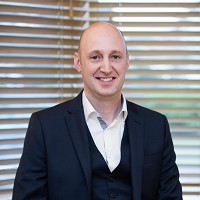 We know how frustrating, tiring and limiting living with pain can be. Whether it's the result of a short-term injury or a chronic long-term problem, managing pain is a large concern for many.

Our team of dedicated chiropractors in Norwich are focused on finding and addressing the cause of your problems, rather than just simply treating symptoms which may only provide short-term pain relief.

Using a unique and bespoke combination of chiropractic care, K-laser medical therapy and massage therapy, we provide each of our patients with honest and professional evidence-based care, education, and self-help. Ultimately, our chiropractors work towards finding an effective long-term solution to your pain.
Background & Qualifications
B.Sc (Hons)
Masters of Science in Chiropractic.

Member of the British Chiropractic Association
Registered with the General Chiropractic Council
My Specialisms
We are waiting for the therapist to complete this information.
Approach to Therapy & How I Work
We are an experienced, enthusiastic and professional team, offering time, and exclusivity. As a result of our bespoke and unique combination of chiropractic care, laser therapy (to reduce pain and inflammation, and promoting faster healing), massage therapy and reflexology, we provide every patient with honest and professional evidence based and patient centered care, education and self help.

We are proud to be able to offer care that works, towards finding an effective and long term solution to your pain.

Established in 2002, our family run team of chiropractors continue to work in the original location which is easily accessible, with onsite parking and has fully functional facilities. Combining a calming environment with outstanding service, we pride ourselves on being one of the finest teams of chiropractors in Norwich, Norfolk, Suffolk and beyond.
Therapies & Rates
Please note the rates detailed below are there to give you an idea of the therapists standard rates, we strongly advise you contact the therapist for more detailed rates and any offers they may have.
| | | | |
| --- | --- | --- | --- |
| Therapy | Appointment Type | Rate | |
| Chiropractic Treatment | In Person | Please Call | |
| Reflexology | In Person | Please Call | |
| Sports Therapy | In Person | Please Call | |
Additional Rate Information
K-Laser Medical Therapy - reducing Pain and Inflammation, and speeding up recovery for nerve, joint and soft tissue complaints.
Contact Andrew
Website