Contact Leom
Visit Website
Leom Woodal D.c.
, Chiropractor
in London
Contact Leom
Website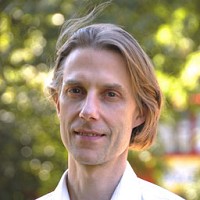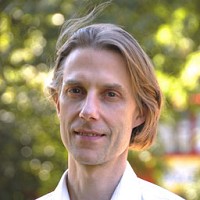 Leom Woodal is a doctor of Chiropractic, and MSK specialist , who works at The Hale Clinic, number 4 Harley Street, London W1G 9PB, he also works in Kensington at Doctors24, 233-235 Old Brompton Road SW5. He can be contacted by telephone on 07812069594 for an appointment.
Background & Qualifications
He trained at Bournemouth, at the Anglo-European College of Chiropractic and graduated in 2003 with an MSc in Chiropractic Sciences and a BSc. Prior to training as a chiropractor Leom taught yoga, and trained as an practitioner of NLP, with a Cert.NLP. His post graduate training includes Integrated Eye Movement Therapy (IEMT) practitioner, and currently as a Group Facilitator.

All chiropractors are registered with the legal entity that regulates our profession the General Chiropractic Council.
My Specialisms
Leom Woodal has spent over 10 years dedicated to non-radiographic leg length analysis, and its effects on patients. Quite simply Leom has discovered that 80% of patients have a leg length discrepancy with compensations. Unless a thorough re-evaluation after treatment is made, this true leg length will most often be missed by most practitioners. His system, does not only look at leg length to determine if there is a discrepancy, but the whole body and its compensations. The most common finding is a discrepancy of leg length, and patients are not simply "adjusted" and left to walk around risking uneven joint wear, and a host of other unwelcome futures. Simple but effective biomechanics is applied and the results are convincing enough for people to keep referring others to Leom Woodal.

Approach to Therapy & How I Work
Chiropractors are not therapists, but primary contact practitioners, able to evaluate the health of patients, and offer appropriate solutions mainly in biomechanics, but also seemingly peripheral health problems. All patients explain the history of their condition, and have an in depth exam. The compensations as well as underlying causes, are explained in a simple way. Questions before proceeding with treatment are answered. Most people are interested in their own health, and that is desirable, because all patients are really expected to carry on the process of they own healing between the first and second visits, by making small but significant changes to their life style, which always includes proper hydration, possible eating choices, and exercises to correct asymmetries, bring posture into alignment, and exercise routines to exponentially strengthen the body's extensor mechanism. Just a little of the right things goes a long way, and people are often making small adjustments to get significant results using this method.

In addition to chiropractic, Leom offers stress management therapy and coaching for individuals and facilitates groups, using Pranayama yoga (yoga breathing), meditation and heart centred thinking along with IEMT to remove unwanted memories.
Therapies & Rates
Please note the rates detailed below are there to give you an idea of the therapists standard rates, we strongly advise you contact the therapist for more detailed rates and any offers they may have.
| | | | |
| --- | --- | --- | --- |
| Therapy | Appointment Type | Rate | |
| Chiropractic Treatment | In Person | Please Call | |
Additional Rate Information
PLEASE CALL to discuss fee options.
Contact Leom
Website