Contact Michael
Visit Website

Michael Durtnall
, Chiropractor
in London
Contact Michael
Website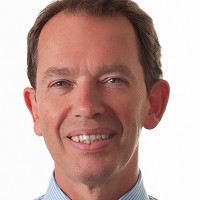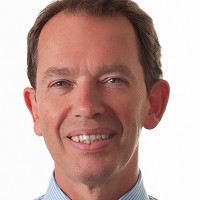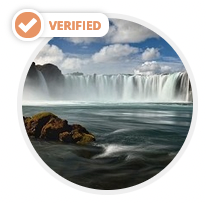 I run and practice at Sayer Clinics, leading London clinics for efficient diagnosis, effective treatment and intelligent advice for back and neck pain, pelvic and coccyx pain, surgical and injury rehabilitation. Our brilliant team of leading Chiropractors, Osteopaths, Physical Therapists, Physiotherapists, Massage therapists and Acupuncturists are world-leaders in their amazing experience and expertise, efficiency, care and kindness.

Background & Qualifications
Michael Durtnall DC MSc FRCC (Ortho)
Fellow Royal Society of Medicine
Musculoskeletal Manipulation and Radiology, Medical Acupuncture, Performing Arts Medicine
Founder & Chairman of Sayer Clinics: London with leading chiropractic, osteopathy, acupuncture, physiotherapy and radiology clinics in W8, W1 and EC2 City of London.

UK (AECC) Doctor of Chiropractic, USA National Board of Examiners Diplomate. Canadian National Board Examiners Diplomate. Diploma in Roentgenology. Master of Science MSc.

Membership:

British Medical Acupuncture Society BMAS
British Chiropractic Association BCA
International Pelvic Pain Society IPPS
Registered with the General Chiropractic Council GCC
Registered with most UK and international insurers.

Fellowship:

Fellow Royal Society of Medicine
Fellow Royal College of Chiropractors FRCC (Ortho)


My Specialisms
Coccyx and Pelvic pain, computed digital x-ray diagnosis, back and neck pain, spinal nerve compression, scoliosis rehabilitation, sciatic neuralgia, postural rehabilitation, chest and rib pain, sports and dance injuries and medical acupuncture.

I am expert in the diagnosis and manual treatment of coccyx, sacroiliac and musculoskeletal pelvic pain and an international speaker at Symposia and Congresses.

I started PhD research at the Institute of Musculoskeletal Science and have now transferred my bone-growth research to UCL School of Life & Medical Sciences, Faculty of Population Health Sciences at the Great Ormond Street Institute of Child Health (GOSICH)
I am investigating my original technique to increase tibial and femoral long-bone growth in the shorter leg of children with significant leg-length difference to minimise pelvic obliquity, compensatory scoliosis, back and joint pain and to avoid epiphysiodesis surgery (surgically shortening the longer leg). He is researching part-time at GOSICH while treating patients full time at Kensington.
Approach to Therapy & How I Work
Many patients get great relief from spinal adjustments, while others prefer not to have any manipulation of spinal joints. Michael's broad range of techniques offers maximum patient comfort so that he can give gentle mobilisation and stretching or joint manipulation, as requested by patients.

Initial Consultation is approximately one hour, when I take a thorough medical history and performs a physical examination to identify any conditions that may be associated with the pain. Thoroughly examine the spine and conducts neurological and orthopaedic tests to diagnose the cause of pain and provide effective treatment and intelligent advice.

Digital spinal X-rays are taken standing up to diagnose the cause and location of back pain and check for evidence of old injuries, disc narrowing, osteoarthritis, joint degeneration or vertebral misalignment.

Therapies & Rates
Please note the rates detailed below are there to give you an idea of the therapists standard rates, we strongly advise you contact the therapist for more detailed rates and any offers they may have.
| | | | |
| --- | --- | --- | --- |
| Therapy | Appointment Type | Rate | |
| Chiropractic Treatment | In Person | Please Call | |
Additional Rate Information
Chiropractic Initial Consultation - £250 (includes the assessment and first treatment) Treatment Sessions - £95 Digital standing x-rays £35/ per image (minimum 2 images)
Contact Michael
Website