Contact Kelly
Visit Website

Kelly Watts
, Chiropractor, Osteopath, Physiotherapist, Sports Therapist
- Buxton
Contact Kelly
Website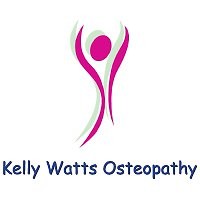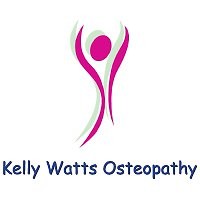 My name is Kelly and I'm proud to be an Osteopath. I love to help people and I want to make everybody realise that lots of aches and pains don't need to be put up with. Osteopathy can help lots of conditions, not just backs. If you're unsure what Osteopathy can do, please give me a call!
Just remember..... 5 Dangerous Words, Maybe it Will Go Away.
Background & Qualifications
BSc Human Biology
BSc Osteopathy
Registered Osteopath 8024
My Specialisms
I have a friendly and compassionate approach and aim to get people feeling back to normal as soon as possible.
Approach to Therapy & How I Work
I use a mixture of:-
Soft tissue technique/ massage to relax muscles and I motive circulation.
Mobilisation to improve joint range of motion/movement.
Ultrasound therapy to relax muscles.
Manipulative Therapy to release joints and get them moving better.
Therapies & Rates
Please note the rates detailed below are there to give you an idea of the therapists standard rates, we strongly advise you contact the therapist for more detailed rates and any offers they may have.
| | | | |
| --- | --- | --- | --- |
| Therapy | Appointment Type | Rate | |
| Chiropractic Treatment | In Person | £46 per 60 minutes | |
| Osteopathy | In Person | £46 per 60 minutes | |
| Physiotherapy | In Person | £46 per 60 minutes | |
| Sports Therapy | In Person | £46 per 60 minutes | |
Additional Rate Information
It's £46 for the initial consultation which will be up to an hour. This will include a case history, a physical assessment and a treatment. The price reduces to £43 for up to 45 minutes if you need more treatments.
Contact Kelly
Website