Contact Bonnie
Bonnie Southgate
, Clinical Pilates Practitioner
in Dorset
Contact Bonnie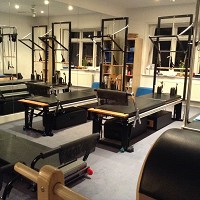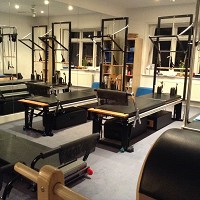 My background started as a ballerina, dancing as a first soloist with the American Ballet Theatre and Royal ballet. After struggling with injury and pain I became interested in ways to help myself. I began training and exploring different treatments coming to the conclusion that no one therapy was the answer. As a result I have trained in both mat work and all of the Pilates Apparatus through the Pilates Foundation, Sports Massage therapy, NeuroKinetic Therapy, Biomechanics coaching, Body MOT method, John Gibbons Body Master Method just to name a few. Over years of teaching I have developed a unique and holistic approach with a colleague Stephanie Beeson which we call Pilates Therapy bridging the gap between Pilates exercises, correct movement patterns working with the neurological system rather than trying to force and fight it and hands on therapies. We also have started a comprehensive teacher training course in Pilates Therapy and a bridging course for existing Pilates teachers.
Background & Qualifications
comprehensive Pilates training, Biomechanics specialist, sports massage therapist , Neurokinetic Therapist, Body Master, and Body MOT. Rock Doc kinesio taping
My Specialisms
I have a special interest and have spent years working with people suffering from joint hyper mobility syndromes, often over looked leading to years of suffering miss diagnosis and pain.

I also have a great understanding of the pressures and needs of the elite athlete to function at 110%
Approach to Therapy & How I Work
My approach to working with people is to look at each individuals history, needs, movement patterns, and posture and decide what will best benefit that person. there are no set routines or assumptions as no two people are alike. I try to educate my clients and bring them awareness of how they function and what changes need to be made to facilitate their goals whether it is to be pain free or to perform to their best ability.
Therapies & Rates
Please note the rates detailed below are there to give you an idea of the therapists standard rates, we strongly advise you contact the therapist for more detailed rates and any offers they may have.
| | | | |
| --- | --- | --- | --- |
| Therapy | Appointment Type | Rate | |
| Massage Therapy | In Person | £45 per 60 minutes | |
| Clinical Pilates | In Person | £45 per 60 minutes | |
Additional Rate Information
Bio.PIlates Therapy Poole also offers small group classes in the Pilates studio for £14 for the hour.
Contact Bonnie