Contact Doreen
Doreen Workman
, Cognitive Behavioural Therapist
in Shrewsbury
Contact Doreen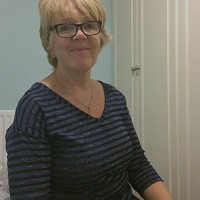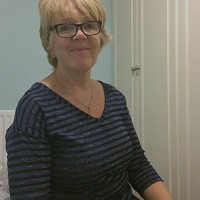 Thank you for looking at my profile. I am a BABCP Accredited CBT Therapist and also a Member of the EMDR Association ; working towards EMDR Accreditation.

Maybe you're here as life has become difficult and you need support to walk this part of your journey.

What I can offer is 10 years+ experience as a CBT Therapist and EMDR (Eye Movement Desensitisation Reprocessing) Practitioner offering therapy in a collaborative space to help you make changes that may feel daunting right now to manage alone.

I have worked with adolescents (16 plus) and adults in an NHS setting to support recovery from both depression and/or various anxiety difficulties; including generalised anxiety, obsessive-compulsive disorder, social anxiety, panic and phobias. My experience also includes working with complex and complicated post-traumatic stress disorder for individuals recovering from childhood sexual abuse, domestic abuse, military trauma, birth trauma and loss of loved ones in sudden and unexpected circumstances.
Background & Qualifications
ABC Counselling Diploma Level 4 - Shrewsbury College.

Post Graduate Diploma in CBT - Staffordshire University

EMDR Training Levels I, II and III
My Specialisms
Cognitive Behaviour Therapy for:

Depression, Generalised Anxiety, Obsessive Compulsive Disorder, Phobia, Social Anxiety, Low Self Esteem, Health Anxiety, Panic Disorder

Emdr (Eye Movement Desensitisation Reprocessing) for:

Post traumatic stress disorder, Complex or Single Traumatic Event
Approach to Therapy & How I Work
How I like to work..

After you contact me, I will be happy to arrange an assessment appointment; normally lasting an hour. This session will focus on gaining details of what has prompted you to contact me and for me to gain an initial understanding of how I can best support you.

This may be helping you understand how Cognitive Behaviour Therapy works and the difference between this talking therapy and other modalities. In a nut shell, CBT works with current symptoms of anxiety and/or depression and helps you gain awareness of how you think, feel and behave and how often this can become an unhelpful vicious cycle. Together we will develop new techniques and strategies in therapy to change this cycle and work towards meeting the goals you set.

Or it may be at assessment, that we identify one or more traumatic events that have happened that keep being replayed emotionally, in your thoughts and in your body as if they are taking place right now and you just can't move past them. I'll talk to you a little about what are the symptoms of PTSD, how EMDR works and how it can unlock those frozen, stuck memories and help you regain your life.

After your assessment, you are free to contact me again and arrange for ongoing sessions if you decide you would like to work with me. Appointments would normally be weekly but I am happy to talk about flexibility on this subject. A course of treatment would normally involve at least 6 sessions a
Therapies & Rates
Please note the rates detailed below are there to give you an idea of the therapists standard rates, we strongly advise you contact the therapist for more detailed rates and any offers they may have.
| | | | |
| --- | --- | --- | --- |
| Therapy | Appointment Type | Rate | |
| Cognitive Behavioural Therapy | In Person | Please Call | |
| EMDR | In Person | Please Call | |
Contact Doreen